Senior Java Developer
17k - 20k pln
gross / mth (Employment contract)
17 000 - 20 000
pln
gross / month (Employment contract)
---
Wrocławska 8, Bytom
Remotely
Paid vacation
20/26 days + 5 additional paid days off for volunteering
---
Your tasks
ensuring SOLID and clean code
recommending tools and solutions for improving existing services
implementing new features and functionalities

driving the software delivery process

pushing forward the technology advancement
assimilating new technologies and standards
Project description
This is great opportunity if you want to create platforms and solutions fabric that will be consumed and followed by other development teams.
This role is crucial within international team developing platform for native cloud global products, while working with SCRUM.
You will be working on a global online application exposing services to many products and thousands of customers worldwide. The solution has been actively developed from scratch from 2016 and uses the best of breed architecture patterns and development technologies. 
It consists of a set of microservices implemented in different programming languages and their related frameworks; most of services are implemented in Java/Spring, we're also using Ruby on Rails, React JS and JavaScript. The solution is deployed in AWS infrastructure and takes advantage of underlying Amazon offering: databases - RDS (MySQL) + DynamoDB, queues – SNS, SQS, caching technologies - Redis, storage – S3, containerization (app services deployed as docker images) – ECS, Fargate, and others. 
Never played with RoR before? No worries, we are open for you, if you are open to learn and broaden your skillset. All necessary trainings will be delivered. 
The balance is 80-90% Java + 10-20% Ruby on Rails. 
There will be opportunity to extend existing continuous integration (CI) workflows (based on MS Azure DevOps) to cater for continuous delivery (CD) to speed our way to production. 
You will have a chance to join the team which constantly seeks innovations to improve the solution both functionally and technologically - e.g. we're preparing to move some relevant parts of the application from microservices to serverless technologies (AWS API Gateway/ Lambdas/ Step Functions), and to introduce Machine Learning capabilities. 
Note: At the moment we all are working remotely and this job will remain remote for some period of time, however bear in mind there are plans to get back to the office in Sept/Oct 2020, keeping 1-2 days per week of home office. There will be opportunity to extend home office (remote) allowance in the future. Our site is in Bytom, Wrocławska 8. 
If you would like to relocate, Sage is providing any support - work permit and guidance free of charge. Relocation bonus may be also an option. 
Last but not least, please note this is permanent, long-term career opportunity with 15% annual bonus potential and regular contract with 90% copyrights!
Who we're looking for?
experience with various projects and frameworks
keen to share knowlegde and recommend most suitable technologies
seek for improvement for services receiving +100k queries daily 
willingness to work with mixed technology stack
openness to play with Ruby on Rails as frontend
fair level of the spoken and written English (B1+)  
understanding of unit testing and test automation  
ability to understand the formal requirements
How we work?
How we manage our projects?
Who makes architectural decisions?
team
Who makes technology stack decisions?
team
Concurrent projects per team member?
2
Project management software
JIRA
Opportunity to change between projects
Freedom to pick your tools
Bonuses
Healthcare
Healthcare package
Healthcare package for families
Leisure package
Leisure package
Leisure package for families
Kitchen
Hot beverages
Cold beverages
Fruits
Traning
Trainings
Books
Conferences
Parking
Car parking
Bicycle parking
Recruitment process
- 3 days
1. HR / general screen via MS Teams or over the phone
2. Tech interview via MS Teams + Q&A session for candidate
3. Decision = detailed feedback + offer, if successful
Get to know us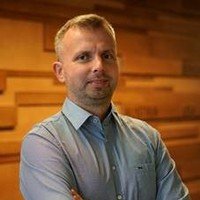 Tomasz
Talent Acquisition Partner
Looking forward to talking to you :)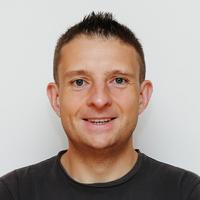 Robert
Software Development Manager
Happy to answer your questions regarding our stack, ongoing and future projects!
Jakub
Software Development Team Leader
I am keen to understand your technical background and working in a team experience :)
Check out similar job offers