As an Embedded Software Engineer, you will develop an OpenWrt-based enterprise next-generation software platform for Residential Gateways and WiFi Extenders. You will take part in the design, implementation, and verification of Wireless Technologies (WiFi solutions based on Wi-Fi Alliance proprietary extensions). You will take part in the full development process: function specification, design, coding, test automation, and documentation.



What you'll do:
Software development in Linux system (OpenWrt);
C/C++ for embedded application and driver development;
BASH for startup and hot-plug scripts;
Python for Test Automation;
Debugging your own and others' code;
Troubleshooting network and wireless problems;
Technical Documentation (English);
Support architectural decisions;
Internal and external customer support.
You might be the perfect match if you are/have:
Experience with C/C++ programming in embedded systems like ARM, MIPS;
Knowledge in version control, preferably GIT; 
General network and wireless knowledge: WLAN, TCP/IP, Firewall, Multicast (SIP is merit); 
Understanding of Defensive Coding Fundamentals for C/C++; 
Experience in Unix and Network Socket Programming; 
Solid understanding of Linux/Unix systems (OpenWrt is merit);  
Very good English skills in speaking and writing.


Moreover, we appreciate skills in these areas:
Knowledge about GCC, debuggers (e.g. Valgrind);
Experience in Python programming;
Experience with build environments such as Buildroot, OpenEmbedded, Yocto (a strong plus);
Knowledge of peripherals and communication buses like SPI, I2C, USB, MDIO;
Experience in working with an open-source community;
Knowledge of communication and messaging protocols such as MQTT, WebSocket, HTTP.
Laptop

Additional monitor

Headphones

Freedom to select tools

Windows

OS X
Healthcare package
Leisure package
Conferences
Trainings
Books
Car parking
Bicycle parking
Cold beverages
Hot beverages
Fruits
Chill room
Integration events
Short screening interview
Final interview with the client
Sigma IT Poland is a division within DANIR AB – an IT consulting and R&D company.  We turn Swedish and Polish passion for technology and entrepreneurship into a better tomorrow for our employees, customers, and the world around us. We opened our Wroclaw office in March 2017 and now we are a crew of 100+ technologies enthusiasts, passionate about their job. We work on projects related to multiple areas: music, logistics, telecom, social services, IoT, Smart Home, automotive, and integrated access devices (IAD). Our goal is to grow strong but rather in competencies than in numbers. We keep ourselves busy, get things done and on the way, we build a dynamic company culture to create the best place for our development. We love the atmosphere of a family business with its flat structure and self-organized teams where every opinion matters and influences our way of working.
Check us out!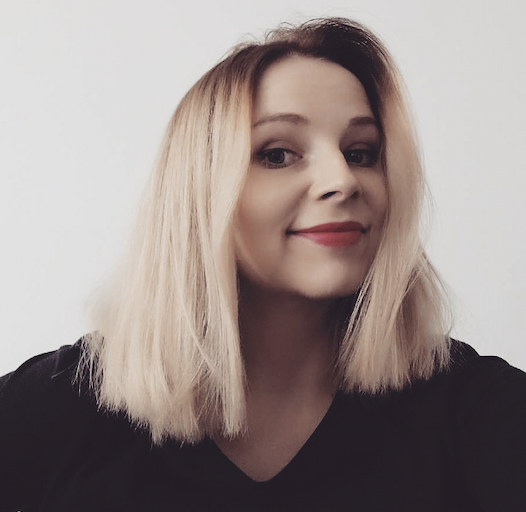 Agnieszka
Recruitment Team Leader