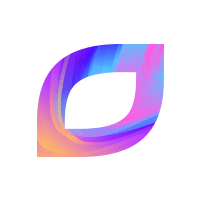 Warsaw, Minsk, St Petersburg and 2 more

Technologies in the company:
Requirements
Experience level:
Mid
At least 2 years of experience with PHP 5-7 
Knowledge of OOP and design patterns
PHP frameworks (Symfony 2-4, Yii2, etc.) + Development tools (composer, git flow)
MySQL (SQL, database engines, indexes, query optimization) or other DBMS
Web technologies: XML, HTTP, HTML / XHTML / HTML5, CSS / CSS3, JavaScript (Native, jQuery, Backbone, Angular, React.js)
English level from Intermediate and above
Technologies
Necessary on this position:
PHP

Symfony

MySQL

XML, HTTP, HTML

or

XHTML

or

HTML5

CSS

or

CSS3

JavaScript
Project you can join
We are looking for a Middle/Senior PHP Developer to join the team of our brand-new office in Warsaw.
Itransition is one of the leading software development companies in the world, according to IAOP, Forrester, and Deloitte.
With headquarters and delivery centers in Europe and USA, we work with both established technologies and tools like C++, .NET, RoR, Python, PHP, and Java, as well as technology trends like Blockchain, Artificial Intelligence, Augmented Reality & Virtual Reality, Internet of Things & Machine Learning. No wonder Itransition is growing rapidly, taking new members onboard each year. We continuously enroll in certification programs by industry leaders, and remain compliant with global standards. 
More about the company you can read here: https://itransition.eu.
How we code?
Version control:

GIT, TFS

Style guide
Code review
Pair programming
Static code analysis
TDD
BDD
Code metrics
Knowledge database
How we test?
Unit tests
Integration tests
System tests
Pentests
Performance tests
Manual testing
Test automation
CI
How we manage our projects?
Methodology:

Agile management - Scrum, Kanban

Who makes architectural decisions?

Architect, Technical Coordinator

Who makes technology stack decisions?

Technical Coordinator, Technical Leader
Toolset
Laptop
PC
Additional monitor
Headphones
Personal container
Phone
Freedom to pick your tools

Operating system
Work environment
Tech supervisor
Open space
Separate rooms
Dress code
Flexible working hours
Paid vacation:

20 / 26 days per year

Office hours:

9 - 17
Bonuses
Healthcare package
Healthcare package for families
Leisure package
Leisure package for families
Cold beverages
Hot beverages
Fruits
Snacks
Lunches
Conferences
Trainings
Books
Shower
Chill room
Playroom for children
Integration events