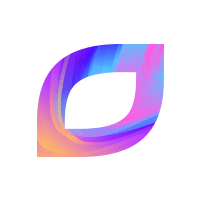 Warsaw, Minsk, St Petersburg and 2 more

Technologies in the company:
Requirements
Experience level:
Mid
Understanding and usage of object-oriented programming concepts in development
Experience with cross-browser Front-end web development using HTML5 and CSS3
Experience with native JavaScript
Understanding of principles and experience with at least one of MV*-frameworks (AngularJS, Ember.js, React.js, Vue.js, Backbone.js, Knockout.js etc.)
Core knowledge of setting and work with Webpack, Gulp, Grunt
Experience with CSS- preprocessors (LESS, Sass, Stylus)
Experience in development of single page applications (SPA)
Knowledge of the principles of the optimization of client-side of applications
Required spoken and written English level: Upper-Intermediate+.
Technologies
Necessary on this position:
AngularJS

React.js

English

Single-page application

HTML

CCS

JavaScript
Nice-to-have:
Project you can join
We are looking for a Front-end Developer to join the team of our brand-new office in Warsaw.
We are trusted global software Development Company with 20 years of professional experience. Our resource pool counts over 1500+ diverse IT professionals with strong technology skills and business knowledge. Leading world rankings such as Software 500, The Global Outsourcing 100, Global Services 100, Deloitte Fast 500, Inc 5000 always include Itransition in the top of world's best outsourcing companies.
More about the company you can read here: https://itransition.eu.
How we code?
Version control:

GIT, TFS

Style guide
Code review
Pair programming
Static code analysis
TDD
BDD
Code metrics
Knowledge database
How we test?
Unit tests
Integration tests
System tests
Pentests
Performance tests
Manual testing
Test automation
CI
How we manage our projects?
Methodology:

Scrum, Kanban

Who makes architectural decisions?

Architect, Technical Coordinator

Who makes technology stack decisions?

Technical Coordinator, Technical Leader
Toolset
Laptop
PC
Additional monitor
Headphones
Personal container
Phone
Freedom to pick your tools

Operating system
Work environment
Tech supervisor
Open space
Separate rooms
Dress code
Flexible working hours
Paid vacation:

20 / 26 days per year

Office hours:

9 - 17
Bonuses
Healthcare package
Healthcare package for families
Leisure package
Leisure package for families
Cold beverages
Hot beverages
Fruits
Snacks
Lunches
Conferences
Trainings
Books
Shower
Chill room
Playroom for children
Integration events