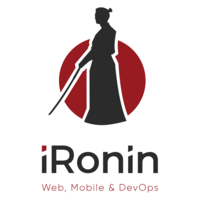 Warsaw

Number of employees:

40

Capital:

Polish

Technologies in the company:
Requirements
Experience level:
Senior
Easygoing team-player
Technologically open-minded
Using the best coding practices
Fast-learner
Technologies
Necessary on this position:
Ruby on Rails 5.x

HTML5

CSS3

SCSS

Vue

or

React

or

Angular

or

Ember
Nice-to-have:
Project you can join
Apply and join our very experienced team and work with high coding standards! We're a Polish development agency providing high-quality IT solutions since 2011. Please submit your application to learn more about us, the way we work and our projects and how our company can help you to grow. We are a remote organization however we have an office in Rzeszow where couple of our devs are located but we're also present in other Polish cities, mainly in Trojmiasto, Warszawa and Poznan. We offer benefits like premium health-care, accident insurance and sport program subscription, excellent life-work balance, friendly atmosphere and no workstation screenshots 😉
How we code?
Style guide
Code review
Pair programming
Static code analysis
TDD
BDD
Code metrics
Knowledge database
How we test?
Unit tests
Integration tests
System tests
Pentests
Performance tests
Manual testing
Test automation
CI
Toolset
Laptop
PC
Additional monitor
Headphones
Personal container
Phone
Freedom to pick your tools
Work environment
Tech supervisor
Open space
Separate rooms
Dress code
Flexible working hours
Bonuses
Healthcare package
Healthcare package for families
Leisure package
Leisure package for families
Conferences
Trainings
Books
Shower
Chill room
Playroom for children
Integration events