---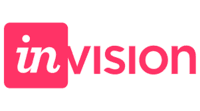 Principal Software Engineer - Cloud Infrastructure
InVision
---
Your tasks
Work with stakeholders from across the organization, from Engineers to Executives
Understand business and engineering requirements and influence the Platform Engineering roadmap
Lead the design and definition of a Platform technical architecture and plan to achieve it
Mentor and grow the most senior engineers within our teams
Participate in the curation of a culture of innovation where ideas are generated and executed
Apply deep industry knowledge to ensure our organization is aiming correctly at the most critical problems, building for the future
Drive operational and engineering excellence both within Platform and outward, leading other Principal Engineers across Engineering through influence
Project description
Our Platform Engineering teams are responsible for infrastructure, operations, automation, and engineering tooling for our AWS and Kubernetes-based compute, data, and eventing infrastructure supporting all InVision Engineering teams. We are enablers and force multipliers. We build products that help our engineering customers better own and operate their own services. We constantly work to understand the business goals ahead of our engineering teams, lay the groundwork before they arrive, and enable them to painlessly ship awesome, reliable, performant, efficient, and secure products as quickly as possible.
We are seeking a hands-on Principal Engineer to lead technical direction across Platform Engineering. This highly influential and self-directed engineering role works to understand our business, customer, and engineering needs. By defining and driving the shape of our platform and infrastructure architecture, systems, and tooling, you'll ensure we are meeting the 1-2 year needs of InVision's product direction.
Who we're looking for?
Expertise in distributed systems, microservices architectures, multi-region architectures, infrastructure tooling and automation, software development best practices, observability, and reliability engineering
Excellent verbal and written communication skills
Self-direction and the ability to see and understand a large number of challenges, prioritizing them into a set of incrementally achievable goals
Mentorship and leadership to engineering staff across Platform Engineering
Bias towards action, absolute willingness to own the problem and drive towards a speedy solution; you won't stop until the problem is solved with an effective solution
Ability to dig in deeply when needed, and to raise back up to see and organize against a long view
Hands on experience building systems and infrastructure solutions
Leadership through influence, quickly building and keeping respect
A servant leadership approach, defining direction while enabling teams
Ability to thrive in a variable and demanding environment
Check out similar job offers