Security is a global organization within Group Technology Infrastructure and Security Engineering. Our services focus on identity management for users, access management for applications and infrastructure, directories, detecting/preventing measures for cyber threats, and exchanging/storing data securely. We provide consolidated and reliable security services that implement secure design principles, and create best-fit solutions. Our team is global, diverse and collaborative as we work across organizations to keep our technology, applications and the businesses they support secure.
Azure
Azure
Bash
PowerShell
Python
Shell
Provide technology solutions that will solve business problems and strengthen our position as digital leaders in financial services
Analyze business requirements for the whole firm
Design, plan and deliver sustainable solutions using modern programming languages
Providing technical expertise and recommendations in assessing new software projects and initiatives to support and enhance our existing applications
Conduct code reviews and test software as needed, along with participating in application architecture and design and other phases of SDLC
See that proper operational controls and procedures are implemented to process move from test to production
MUST
At least 5 years' experience in IT with practical understanding of Azure DevOps, GitLab for automating the infrastructure creation for Infrastructure as a Code approach
Hands on experience in scripting languages Python, PowerShell, Bash, Shell Scripting
Experience in IT security area or at least good understanding of the security concept
Ability to produce secure and clean code that is stable, operational, consistent and well-performing
Ability to design, plan and deliver solutions in a large scale enterprise environment
Flexibility and willingness to learn
NICE TO HAVE
Being well-versed with CIS benchmark implementation using any configuration management tool (Tanium, Chef, Puppet, Ansible)
Experience in Ruby, Progress Chef configuration management tool is an added advantage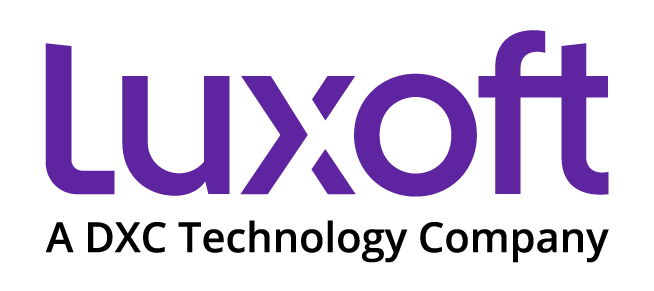 Luxoft, a DXC Technology Company, is a global digital strategy and software engineering firm with about 18,000 international employees within its 44 offices in 21 countries. It is headquartered in Zug, Switzerland. 
In 2000, Luxoft was established in Moscow under the direction of Dmitry Loschinin. In 2008 it acquired ITC Networks in Bucharest. In 2013, Luxoft was listed on the New York Stock Exchange, following an initial public offering of 4.1 million shares at $17.00 per ordinary share.  
In January 2019, Luxoft was acquired by U.S. company DXC Technology. Luxoft partnered with LG Electronics to create a next-generation Autonomous Mobility concept vehicle that integrates consumers' personalized digital lifestyles into a driving experience. Luxoft enabled Switzerland's first Blockchain based e-vote platform with the City of Zug and Hochschule Luzern's Blockchain Lab.
Luxoft, a DXC Technology Company is a world-renowned company. It has been present on the Polish market for over 11 years. We have offices in Krakow, Warsaw, Wroclaw, and Tri-City. We employ almost 2,000 experienced experts carrying out projects for over 40 clients from the financial, automotive, medical, tourist industries, etc. We work for many international clients, including the USA, Great Britain, and Switzerland.
So far, Luxoft Poland has made a name for itself as a company that offers work on innovative projects, we offer various experiences in the field of IT, opportunities for rapid development, an extensive training program, and attractive benefits for employees.
At present, 62% of Luxoft Poland employees come from Poland, and 38% from around 50 countries, including Ukraine, Brazil, Russia, India, Belarus, Turkey, Spain, Portugal, Italy, Romania, USA, etc.
At Luxoft, a DXC Technology Company, as much as 85 percent of employees are experts with the "Senior" experience level, with at least five years of experience. We care about our employees, so every day we try to provide them with the best possible conditions for work and development.
Technology is our passion! We focus on top engineering talent means that you will be working with the best industry professionals from around the world. Because of that, Luxoft is a global family with an epic atmosphere – we love what we do!