Luxoft is one of the major software services companies world-wide. We deliver professional software services in multiple business verticals such as finance, automotive, and digital transformation. Supporting large vehicle manufacturers in the area of development, production and aftersales is Luxoft's ambition.
The software inside a vehicle was traditionally expected to be a very controlled and self-contained environment. Equipping cars with perception and machine intelligence changes a lot in the overall picture of the vehicle manufacturer. Luxoft's goal is to empower our customers, with deep domain knowledge and smart solutions, to develop cars of the future. Great mechanical engineering is not the only criteria anymore for delivering the best cars in the world. Using state of the art software technologies are key to provide the requested user experience.
For the development of the next generation of ADAS (Advanced Driver Assistance Systems) and HAD (Highly Automated Driving) functions for a major German OEM, we are looking for talented C++ Developers.
Join our team of enthusiastic and experienced software developers and develop software for an entire driver assistance area of future vehicles of German automotive manufacturer. Develop challenging features that will be used on a daily basis by millions of drivers once the next generation of vehicles hits the roads starting 2025.
Development of new features and algorithms in C/C++ (e.g. driving strategy, trajectory planning, driver and road model, localization, object fusion) complying with the highest code quality standards
Contribution to the software architecture and clarifying requirements in cooperation with the client and the team
Use of common design patterns as well as the advantages of object oriented programming
Code analysis and refactoring as well as code and algorithm optimization
Development of robust and effective code ensuring high quality of the embedded code by performing unit tests, debugging and simulation on real data (software in the loop) as well as on the target hardware (hardware in the loop)
MUST
Academic degree in computer science, mechatronics, electronic engineering, telecommunication engineering or similar qualification, PhD welcome
OOP and C++background, also in new standards (11, 14)
at least few months' work experience as C++ Developer
Software debugging skills, understanding of performance optimization
Understanding of the software development process, preferably in the automotive area
You are hardworking and have team spirit
Strong communication skills in English
NICE TO HAVE
Experience with C++ 17
Experience with Bazel
Experience with embedded and/or real-time systems
Experience in Automotive (CAN, LIN, Flexray, Ethernet, Autosar Classic/Adaptive, functional safety, etc.)
Experience in AI, Robotics, Machine Learning, Computer Vision or similar
Experience in ROS
Enthusiasm for embedded systems and automotive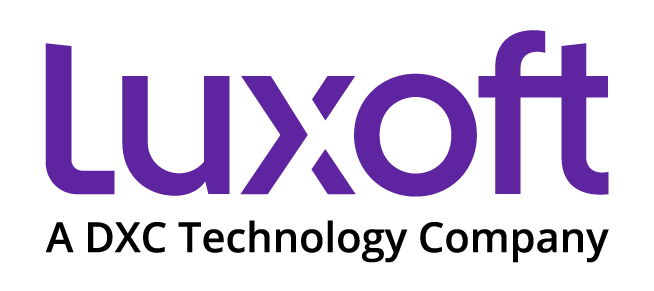 Luxoft, a DXC Technology Company, is a global digital strategy and software engineering firm with about 18,000 international employees within its 44 offices in 21 countries. It is headquartered in Zug, Switzerland. 
In 2000, Luxoft was established in Moscow under the direction of Dmitry Loschinin. In 2008 it acquired ITC Networks in Bucharest. In 2013, Luxoft was listed on the New York Stock Exchange, following an initial public offering of 4.1 million shares at $17.00 per ordinary share.  
In January 2019, Luxoft was acquired by U.S. company DXC Technology. Luxoft partnered with LG Electronics to create a next-generation Autonomous Mobility concept vehicle that integrates consumers' personalized digital lifestyles into a driving experience. Luxoft enabled Switzerland's first Blockchain based e-vote platform with the City of Zug and Hochschule Luzern's Blockchain Lab.
Luxoft, a DXC Technology Company is a world-renowned company. It has been present on the Polish market for over 11 years. We have offices in Krakow, Warsaw, Wroclaw, and Tri-City. We employ almost 2,000 experienced experts carrying out projects for over 40 clients from the financial, automotive, medical, tourist industries, etc. We work for many international clients, including the USA, Great Britain, and Switzerland.
So far, Luxoft Poland has made a name for itself as a company that offers work on innovative projects, we offer various experiences in the field of IT, opportunities for rapid development, an extensive training program, and attractive benefits for employees.
At present, 62% of Luxoft Poland employees come from Poland, and 38% from around 50 countries, including Ukraine, Brazil, Russia, India, Belarus, Turkey, Spain, Portugal, Italy, Romania, USA, etc.
At Luxoft, a DXC Technology Company, as much as 85 percent of employees are experts with the "Senior" experience level, with at least five years of experience. We care about our employees, so every day we try to provide them with the best possible conditions for work and development.
Technology is our passion! We focus on top engineering talent means that you will be working with the best industry professionals from around the world. Because of that, Luxoft is a global family with an epic atmosphere – we love what we do!