We help our customers build/enhance and deploy 4G/5G core solutions tailored to their needs and using 5G domain experts,
with best-practices in SDLC, DevOps tools and Agile processes
Luxoft offers software development, solution validation and orchestration/automation services
for client specific functionalities in the area of 4G/5G solutions and applications.
We are closely collaborating with top tier players in the communications and media industry,
enabling next-generation experiences in 5G Mobile networking
by delivering telco grade series software according to 3GPP, BBF, ETSI standards
Agile
C
C++
CI
Docker
JSON
Java
Kubernetes
Linux
Python
REST
SOAP
Shell
XML
Work as part of and collaborate with a team of highly skilled, driven technologists with a proven track record of
delivering innovative and strategic software solutions to enable our 5G customers' success
Deliver innovative end to end solutions for digital OSS/BSS and other network functions that drive value and enable change
Engage with our customers and internal stakeholders from requirements analysis to post-deployment activities to implement strategic and complex projects
Produce simple, elegant Java/C/C++/Pyhon code for cloud-native 5G platforms
Potential technologies stack
Kubernetes, Docker Containers, C/C++, Java, Python, Elasticsearch, big data, 3GPP
MUST
2+ years experience in software development using any of the programming language Java, C, C++, Python 2+ years experience with 4G and 5G Solution (core/RAN services)
Good understanding of 5G SBA architecture and relevant signaling workflows
Has used 5G concepts as authentication (AUSF), unified data (UDM/UDR), traffic QoS, user profile
Experience on integration for time sensitive/industrial/IoT/real time applications over private 5G
Good practice on 3GPP standards
Good practice on Linux and shell scripting
Strong knowledge of REST, SOAP, JSON, XML
Experience with cloud deployments and service orchestration using Docker, Kubernetes
Experience building DevOps pipelines using CI/CD methodologies and XaaS automation
Knowledge on TCP/IP protocols, security protocols TLS, IPSec, OIDC, Oauth2
Experience deploying and tuning multi-threaded high-performance low latency high volume solutions in an agile work environment
Has been involved in Requirements Gathering and Software Solution Design
Soft skills:
Ability to work as part of a diverse and distributed organization
Ability to work autonomously whilst having a collaborative and team orientated mindset
Confidence and desire to challenge the 'status quo' and ask probing questions, think about
disruptive approaches to existing problems
Take ownership for work and be able to communicate decision making processes
A strong interest and passion for learning new technologies and business models
Ability to communicate and influence at the highest level within the Organization
NICE TO HAVE
Experience with Private LTE or Private 5G solutions (configuration, integration) (at least one vendor)
Understanding gNB functionality (or New Radio)
Understanding O-RAN architecture (O-DU, O-CU, RIC)
Data engineering using Kafka, Kafka Connect or Kafka Streams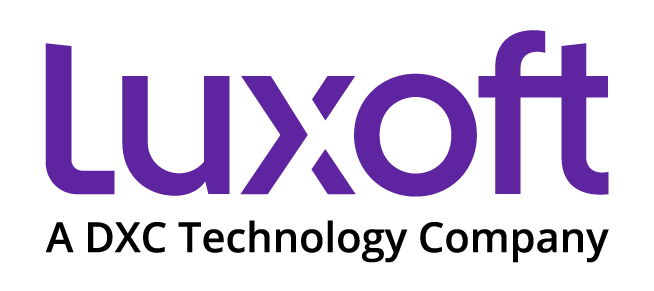 Luxoft, a DXC Technology Company, is a global digital strategy and software engineering firm with about 18,000 international employees within its 44 offices in 21 countries. It is headquartered in Zug, Switzerland. 
In 2000, Luxoft was established in Moscow under the direction of Dmitry Loschinin. In 2008 it acquired ITC Networks in Bucharest. In 2013, Luxoft was listed on the New York Stock Exchange, following an initial public offering of 4.1 million shares at $17.00 per ordinary share.  
In January 2019, Luxoft was acquired by U.S. company DXC Technology. Luxoft partnered with LG Electronics to create a next-generation Autonomous Mobility concept vehicle that integrates consumers' personalized digital lifestyles into a driving experience. Luxoft enabled Switzerland's first Blockchain based e-vote platform with the City of Zug and Hochschule Luzern's Blockchain Lab.
Luxoft, a DXC Technology Company is a world-renowned company. It has been present on the Polish market for over 11 years. We have offices in Krakow, Warsaw, Wroclaw, and Tri-City. We employ almost 2,000 experienced experts carrying out projects for over 40 clients from the financial, automotive, medical, tourist industries, etc. We work for many international clients, including the USA, Great Britain, and Switzerland.
So far, Luxoft Poland has made a name for itself as a company that offers work on innovative projects, we offer various experiences in the field of IT, opportunities for rapid development, an extensive training program, and attractive benefits for employees.
At present, 62% of Luxoft Poland employees come from Poland, and 38% from around 50 countries, including Ukraine, Brazil, Russia, India, Belarus, Turkey, Spain, Portugal, Italy, Romania, USA, etc.
At Luxoft, a DXC Technology Company, as much as 85 percent of employees are experts with the "Senior" experience level, with at least five years of experience. We care about our employees, so every day we try to provide them with the best possible conditions for work and development.
Technology is our passion! We focus on top engineering talent means that you will be working with the best industry professionals from around the world. Because of that, Luxoft is a global family with an epic atmosphere – we love what we do!