We are looking for an experienced Identity and Access Management (IAM) professional who can quickly grasp and understand the business processes as related to IAM. The person in this position should also provide expert knowledge of IAM technologies including Provisioning, Federation, Role / Entitlement Reviews, Authentication, and Authorizations on various IAM platforms.
Beginner
MS Active Directory
Cloud Identity Management
Implement IAM security systems, including Sailpoint, Ping, Microsoft AD / Azure AD as related to IAM, MFA, Conditional Access and SSO, whether on-prem or in the cloud
Build, test, and rollout enterprise Identity and Access Management solutions in association with internal and external resources
Document use cases and work with Agile teams to document user case studies
Provide technical engineering and vision for customers' application platforms
Support evaluations of vendors' solutions
Collaborate cross-functionally with other technology teams and security organizations
Participate in the definition of an enterprise IAM Engineering strategy, with a roadmap of key deliverables and timelines, and deliver consistently
Maintain up-to-date knowledge by researching new technologies and software products, participating in educational opportunities and conferences, and reading professional publications
At least 3 years of experience in IAM
Experience in SailPoint IIQ development
Hands-on experience in development and deployment of solutions within Identity and Access Management (I&AM) domain
Skills in installation and maintenance, setup and configuration of IAM provisioning and deprovisioning frameworks
Ability to implement SailPoint Identity IQ Solution for access provisioning, governance and Life Cycle Management
Knowledge about Access Certifications, role-based Access Management, Separation of Duties, Reporting, Policy and password management, application definitions, business processes and rule bindings
Familiarity with Correlations, Remediations and Reconciliations
Skills in developing IAM workflows including Java scripting for IAM workflows and provisioning, and the ability to build and maintain complex IAM workflows
Healthcare package
Leisure package
Healthcare package for families
Trainings
Leisure package for families
Conferences
Books
Financial bonus
Fruits
Integration events
Hot beverages
Car parking
Bicycle parking
Cold beverages
Snacks
Chill room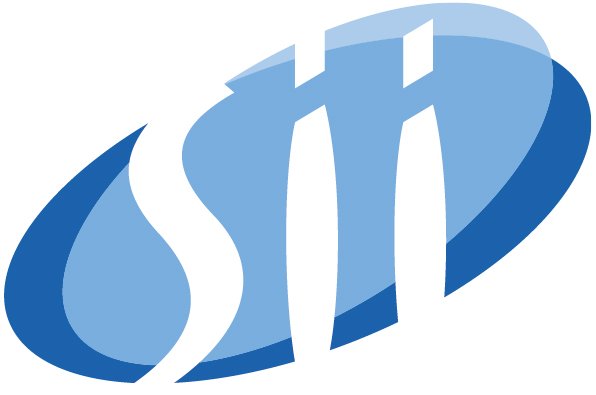 Od 2006 roku na rynku, 7 500 ekspertów, 1 miliard złotych przychodu, 8-krotny tytuł Great Place to Work – poznajcie Sii, najszybciej rozwijającą się firmę IT, transformacji cyfrowej, BPO i inżynierii przemysłowej w Polsce. Realizujemy projekty dla ponad 200 klientów z całego świata. Naszą misją jest identyfikowanie i promowanie najlepszych pracowników, czyli Power People.
Sii posiada swoje biura w 15 lokalizacjach w Polsce, w: Warszawie, Krakowie, Wrocławiu, Gdańsku, Poznaniu, Katowicach, Łodzi, Lublinie, Rzeszowie, Bydgoszczy, Pile, Częstochowie, Białymstoku, Szczecinie i Gliwicach.  
Dlaczego Sii?
Najlepsze Miejsce Pracy od 2015 - to dzięki opiniom pracowników otrzymujemy tytuł i wdrażamy nowe pomysły
Dziesiątki fascynujących projektów dla prestiżowych marek z całego świata w różnorodnych technologiach
Stabilność zatrudnienia - kończy się Twój projekt? Chcesz go zmienić? Znajdziemy Ci nowy! Mamy do tego aplikację – Job Changer
Stabilność finansowa - 1 mld PLN przychodu, brak długów, status preferowanego dostawcy u wielu klientów
500 000 PLN rocznie na Twoje pomysły - taką kwotą wspieramy pasje i akcje wolontariackie naszych pracowników
Dzielimy się zyskiem z pracownikami - w ostatnim roku przeznaczyliśmy na ten benefit 21 mln PLN
Ponad 7 500 ekspertów, od których możesz się uczyć i dzielić doświadczeniem
Stawiamy na Twój rozwój - meetupy, webinary, platforma szkoleniowa i blog technologiczny – Ty wybierasz
Bogaty pakiet benefitów - prywatna opieka zdrowotna, platforma MyBenefit, zniżki na samochody i więcej
Komfortowe miejsce pracy - pracuj w naszych biurach klasy A lub zdalnie
Przyjazna kadra menadżerska - szybki proces decyzyjny, wszyscy jesteśmy na "ty"
Autentyczne wartości - to nie puste słowa, kierujemy się nimi każdego dnia
Fantastyczna atmosfera, z której słyniemy tworzona przez wszystkich Sii Power People
Chcesz dowiedzieć się więcej? Zerknij tutaj -> www.sii.pl