Luxoft have been engaged by a leading financial institution to provide a team to support their Intraday Liquidity Management system and Cash Management.
As a technical BAU support analyst, you will provide support of the Smartstream Intraday Liquidity application and BAU activities.
Being responsible for and providing technical support of the underlying application, releases and infrastructure.
JBoss
JMS
Linux
Oracle Database
SQL
Shell
Unix
Support UK hours from (7am to 4pm) or (9am to 6pm) or (10am to 7pm) , as required.
Participate in overnight support rota (on call) , and weekend work (releases /support etc).
You will be a self motivator, who is able to take a task and progress it independently, or as part of a team.
Document technical requirements or processes to capture the configuration being performed.
Support and test technical systems/servers (shown below).
Work with third party software provider and work within pre-defined application standards and raise queries or tickets if software defects are identified with the software vendor
Apply industry experience and ensure the solution incorporates "best practice"
Work with neighbouring technology and project teams to ensure changes are rolled out in a co-ordinated manner which is non-disruptive to the business
Work in a coordinated manner around go-live activities, ensuring services are transitioned into the live production environment in a manner which is compliant with technology policy and non-disruptive to the business
Provide a level of post live support and assist with remediation where necessary
Work on key technical areas identified below.
Ensure defects are tracked and managed, with the appropriate team assigned any defects identified during the test phases
Highlight risks or concerns ensuring items are followed up or escalated appropriately
Daily system maintenance and Support (Server/ Database/ Patch)
Patch Import maintenance
Control-M Development & Support
Unix scripts/ Jboss scripts updates
Oracle packages creation
IDLM Match rule developments
MUST
Have experience of vendor application 'Smartstream Intraday Liquidity Management' primarily, (or 'Smartstream Recs' )
Have excellent communication skills, being able to converse with a wide variety of teams (unix/database/application)
Familiar with Change Requests, attending and representing on CAB and weekend rollout of code changes.
Control M application knowledge, jobs creation, administration, alerting, file move, file watchers , etc.
Oracle Sql scripting and oracle database concepts
Linux shell scripting and support.
Ability to package up and manage configuration/code changes into releases, and apply to production.
Jboss 7 server knowledge, configuration and support, and WAR file deployment.
JMS Queue processing and principles
GitHub software management
Be flexible, particularly when working on rolling out system changes in non-business hours and weekends.
Be a self-motivator, who is able to take a task and progress it independently, or as part of a team.
Have an understanding of banking concepts in relation to cash management and reconciliation.
NICE TO HAVE
Excellent communication skills.
Proactive and self-starting individual with high levels of ownership and accountability
Strong analytical skills with an ability to understand complex workflows.
Proven ability to organize and prioritise own workload and drive results.
The ability and confidence to demonstrate strong decision making skills/sound judgements
Flexibility to adapt to urgent tasks as well as undertaking longer-term solutions
Strong problem solving skills employing a logical approach
The ability to collaborate and partner across the firm
High attention to detail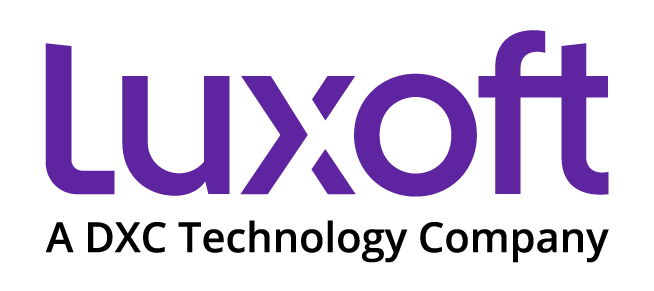 Luxoft, a DXC Technology Company, is a global digital strategy and software engineering firm with about 18,000 international employees within its 44 offices in 21 countries. It is headquartered in Zug, Switzerland. 
In 2000, Luxoft was established in Moscow under the direction of Dmitry Loschinin. In 2008 it acquired ITC Networks in Bucharest. In 2013, Luxoft was listed on the New York Stock Exchange, following an initial public offering of 4.1 million shares at $17.00 per ordinary share.  
In January 2019, Luxoft was acquired by U.S. company DXC Technology. Luxoft partnered with LG Electronics to create a next-generation Autonomous Mobility concept vehicle that integrates consumers' personalized digital lifestyles into a driving experience. Luxoft enabled Switzerland's first Blockchain based e-vote platform with the City of Zug and Hochschule Luzern's Blockchain Lab.
Luxoft, a DXC Technology Company is a world-renowned company. It has been present on the Polish market for over 11 years. We have offices in Krakow, Warsaw, Wroclaw, and Tri-City. We employ almost 2,000 experienced experts carrying out projects for over 40 clients from the financial, automotive, medical, tourist industries, etc. We work for many international clients, including the USA, Great Britain, and Switzerland.
So far, Luxoft Poland has made a name for itself as a company that offers work on innovative projects, we offer various experiences in the field of IT, opportunities for rapid development, an extensive training program, and attractive benefits for employees.
At present, 62% of Luxoft Poland employees come from Poland, and 38% from around 50 countries, including Ukraine, Brazil, Russia, India, Belarus, Turkey, Spain, Portugal, Italy, Romania, USA, etc.
At Luxoft, a DXC Technology Company, as much as 85 percent of employees are experts with the "Senior" experience level, with at least five years of experience. We care about our employees, so every day we try to provide them with the best possible conditions for work and development.
Technology is our passion! We focus on top engineering talent means that you will be working with the best industry professionals from around the world. Because of that, Luxoft is a global family with an epic atmosphere – we love what we do!