PwC IT Services is a great place to work for ambitious, open-minded and responsible people. We have been implementing the most innovative customer experience solutions for our clients since 2005. We are partners of the largest software providers in the world – Salesforce, Microsoft, Mulesoft and many more. We believe that our success comprises not only modern technologies we use but, above all, well trained, competent people. We are In Touch with Tomorrow helping our clients rise and develop faster.
If you are experienced in creating integrations or you're part of a migration team, this is the offer for you!
If you're looking for a position allowing you to combine technical skills with direct contact with clients - come join us today.
We are looking for a person open to people, who easily could build good relationships with clients across the globe.
If you are eager to learn a new cloud based technology, Workday* is a good choice, as the technology is rapidly growing. We are looking for technical experts, for the role of Integration Consultants.
Analysis and problem solving in the area of requirement gathering and active development
Work with international teams composed of people from various areas of expertise
Creation of data transformations for the needs of integrations
Automation of Workday processes based on clients' needs
Design and development of the Workday integrations with close cooperation with our clients and other team members
1-2 years of experience in a technical role
Experience with REST & SOAP based web services (SOAPUI or Postman experience is welcome)
Practical knowledge of XML, JSON, XPath, XSLT
Knowledge of object oriented programming (Java, C++, C#, .NET, Salesforce, etc)
Experience in building ETL flows, or taking part in integration or migration projects
Higher education in computer science or related (computer science students are welcome)
Analytical mindset, focused on problem solving
Ability to work in a team
English language skills allowing to work with people across the globe
Flexible approach, adapting style of work to be successful working with both small and large clients
Nice to have:
Experience with Workday system or other HRIS systems
Knowledge of Workday's integration capabilities
Practical knowledge of Eclipse or IntelliJ environments
Workday certification
German, Spanish or Italian language skill
​Our offer:
Great job in an even greater team and in the package:
Opportunity to develop competences and gain experience in the development of IT systems for the largest Polish and European companies
An interesting job in a group of professionals with many years of experience in international companies
Long term, stable cooperation
Long list of benefits (private health care, multisport, life insurance and more)
Different career paths to choose from, training and development programs
Friendly work atmosphere of a technology company
*Workday is a rapidly growing cloud system, created for human capital & financial management. Workday Company provides on-demand services for hundreds of companies across the globe, proposing a configurable environment with a high level of customizations possible. PwC became Workday's trusted implementation partner, participating in dozens of implementations each year.
Every HCM & FM system like Workday needs technical resources to connect it with external systems, to enable the best end user experience.
Why is it worth investing my time in Workday knowledge if I am being a technical person?
The Workday ecosystem, which is rapidly growing, needs specialized consultants, who are able to advise on the best technical solutions.
If you like working in the international teams, you love connecting with the people to discuss the problems to be solved, and most importantly you have the technical background to support your ideas, Workday Technical Consultant might be the job suiting your needs!
It is a great opportunity to evolve your skills in consulting, while constantly improving your knowledge on web services, Workday delivered integration systems, secure transfers and even building the ETL processes crafted to the needs of a Client. Each Client, each project and each day comes with a dose of something new to be mastered.
Healthcare package
Healthcare package for families
Leisure package
Leisure package for families
Trainings
Conferences
Books
Bicycle parking
Cold beverages
Hot beverages
Fruits
Shower
Chill room
Integration events
Playroom for children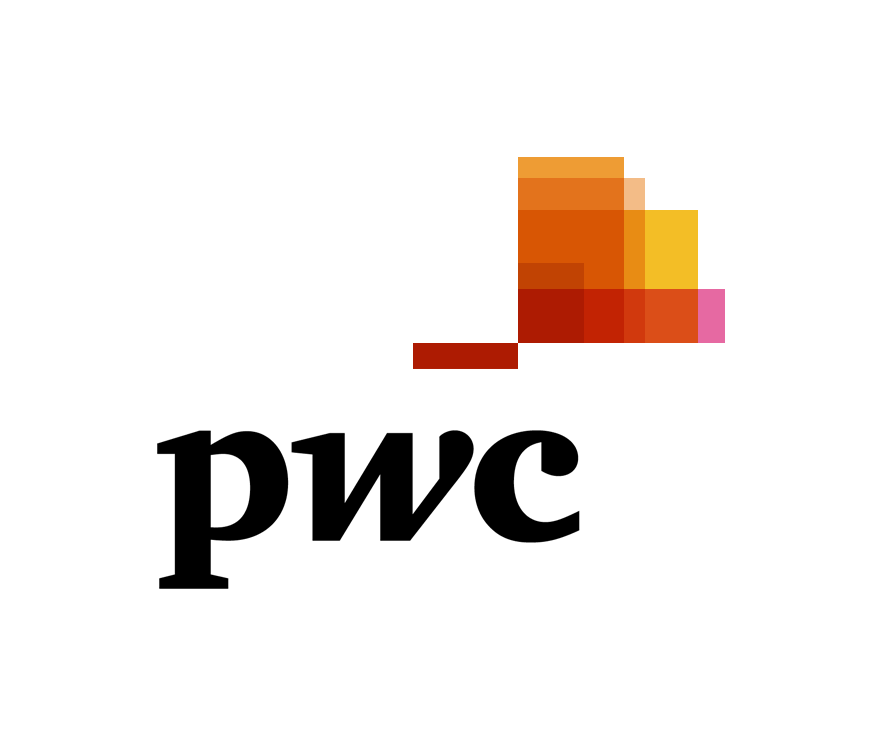 PwC
Gdańsk
Kraków
Poznań
Warszawa
Wrocław
6000
Jesteśmy siecią firm działającą w 155 krajach. Zatrudniamy ponad 284 tys. osób, które dostarczają naszym klientom najwyższej jakości usługi w zakresie doradztwa biznesowego, technologicznego, podatkowo-prawnego oraz audytu. Polskie spółki PwC zatrudniają ponad 6 tys. osób, w tym ponad 1000 specjalistów IT!
Projekty technologiczne i innowacyjne to nasza codzienność. Realizujemy projekty IT dla Klientów z wielu branż. Nasze zespoły technologiczne charakteryzuje duża różnorodność. Wśród nich są testerzy, deweloperzy, architekci, konsultanci i analitycy. Posługujesz się Javą lub PHP? Jesteś programistą ASP.Net. lub C#? Chcesz zajmować się wdrożeniami systemów IT, pracować jako Data Scientist, testować systemy bezpieczeństwa? A może wolisz projektować nowe architektury lub wspierać i kontrolować rozwój już istniejących aplikacji? U nas znajdziesz idealne stanowisko i zadania dla siebie!