Tranistion Technologies PSC is a team of over 700 experts in the field of digital transformation, working in six Polish cities and four foreign branches (USA, Taiwan, Denmark, Germany). The company, as a Global System Integrator, works with international partners (PTC, Microsoft, Google, Atlassian, AWS, Azure, Synopsys, RealWare) to create and implement IT solutions that revolutionize the way products are designed, manufactured, managed and maintained. It serves clients all over the world, from the energy, pharmaceutical, medical devices, automotive, fmcg, communication and high technology sectors.
What can we offer:
Flexible forms of employment and working hours (CoE or B2B)
An interesting, challenging job in the dynamically developing Capital Group company;
Work on innovative projects using modern technologies;
Direct impact on shaping the image of the Capital Group's companies on the market;
Possibility to develop competences in a wide range;
Attractive salary;
Stability of employment and a friendly work atmosphere;
Cool benefits, among others integration meetings, internal company competitions, fruit Tuesdays, sweet Thursdays and much more;
Implementation of business solutions on Ab Initio platform,
Testing of the developed software.
Requirements:
Relational and non-relational database familiarity,
Creating batch/bash scripts,
Good knowledge of the ETL methodology,
Experience with any ETL tool such as Talend/Informatica/SSIS or similar
Good command of written and spoken English,
Ability to work in a team.
Nice to have:
Good command of written and spoken German or French,
Knowledge of Ab Initio,
Knowledge of SOAP/REST,
Familiarity with queues such as Kafka/RabbitMQ/JMS/SQS,
Knowledge of any programming language (Java/C++/C#/Python or else).
Healthcare package
Language courses
Conferences
Trainings
Books
Financial bonus
Car parking
Bicycle parking
Shower
Chill room
Integration events
Cold beverages
Hot beverages
Fruits
Snacks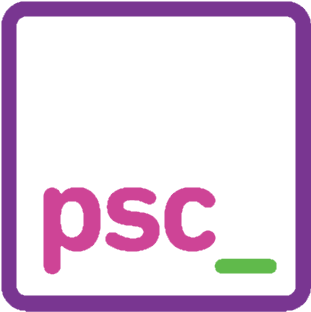 We are experts in digital transformation.  With more than 800 technology specialists in IoT, Cloud, Augmented Reality, Machine Learning, Enterprise PLM, and other value chain technologies, we work with many of the world's most familiar companies to create and implement solutions that improve the way products are designed, manufactured, operated, and maintained. 
We also create a workplace focused on the development of competencies, interests, and relationships. Whether you're an experienced professional or a recent graduate, working with us could be an exciting next step in your career.