Senior Node.js Developer
10 000 - 20 000
pln
net / month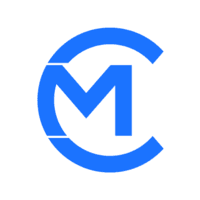 Senior Node.js Developer
Code for humans
Codemachine
---
Project description
You will be able to develop working on the following projects:
The system being created for a Dutch company from the field of micromobility. The main tasks of the system include collecting data on vehicles, providing analytics tools and front-end visualization.
The system created for the Polish entity from the field of vehicle telematics and employee management. The platform is undergoing further intensive development, based on the project as well as current research on the needs of users and the industry. The application has the following functions and features: real-time, PWA, reporting, control of drivers' work time online, geofencing, route generation, etc. The source of data are telematics devices, digital tachographs and on-board computers. In the next stages of platform development, we are going to connect smartphones and other IoT devices. Event-driven architecture, serverless in the Google Cloud Platform infrastructure. Our application is used by companies working continually around the clock, so stability and security of operations will be your highest priority.
In our work, we use modern technologies carefully selected for ongoing projects, such as: Firebase Functions (Google Cloud Functions), Firestore, BigQuery, PubSub, Kubernetes. Thanks to close cooperation with Google, we have access to yet unpublished technologies and a real impact on their shape. Prepare for a large amount of learning and discovering!
Who we're looking?
you have at least three years' experience as a programmer

you are fascinated with elegant architecture and clean and testable code,

you are interested in, and familiar with, the concepts of functional programming
required spoken and written English level: Upper-Intermediate+
Event-Driven Architecture
How we work?
How we manage our projects?
Methodology
We do not use rigid methodologies. Our work is based on mutual trust, autonomy and motivation to achieve the best results and quality.
Who makes architectural decisions?
CTO, team
Who makes technology stack decisions?
CTO, team
Concurrent projects per team member?
2
Freedom to pick your tools
Bonuses
Healthcare
Healthcare package
Healthcare package for families
Kitchen
Hot beverages
Cold beverages
Parking
Car parking
Bicycle parking
Other
Integration events
Chill room
Check out similar job offers