SAP CRM Developer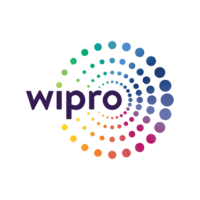 SAP CRM Developer
Wipro IT Services Sp. z o. o.
---
Project description
Your role:
As a SAP CRM Developer you would work on Enhancements, Support & Maintenance project for a major
Utility customer. Your role will be to work closely with Key Business Users, Solution Architects,
understand their requirements, create solution specifications; support users; Trouble shooting;
Debugging; coordinate and collaborate with various stake holders and finally help meeting or exceeding
customer expectations. Most of our customers are on SAP latest Release i.e. ECC EHP 7 / 8 and are in a
process of migrating their SAP systems to either on S4/HANA, HANA Enterprise Cloud or on Clouds. As
a Consultant you would get opportunity to get experienced in these Digital Journey.
Who we're looking for?
Highly proficient in Reports, Smart forms, BAPI, BADI, Enhancement, Proxy, 

BOL/GENIL/CRMWEBUI

Must have supported Integration testing, User Acceptance testing and System Verification testing 

phases by providing instant resolutions/fixes to the defects raised
-Manual adjustment and fixes to resolve the errors in order to make the BRF+ rules/Rules modular consistent to the new version
-Interfaces development to migration and middleware processing
-Business Workflow based automated solution to migrate the PI based BPM engine into the ECC space
-Unit testing in the areas of Portal, BRF+, Module Pool screens, BDT, Form Bundles, etc.
-Worked on Sales, services, ISU and marketing
Troubleshooting/Debugging issues related to standard SAP code.
Identified solutions using Online SAP library and OSS notes.
How we work?
Bonuses
Healthcare
Healthcare package
Healthcare package for families
Kitchen
Cold beverages
Hot beverages
Fruits
Parking
Car parking
Bicycle parking
Other
Shower
Chill room
Integration events
Check out similar job offers