Data Governance is a regulatory imposed functional process that looks at what data is flowing between the different systems and produces reports for both internal and external regulators. It consists of a Data Dictionary and a Data Quality Issue Management application.
The project team will perform migration of functionalities and data from the current system (i.e. GDD) to the new Collibra platform. Further developments and customization of the new platform are in scope.
We are looking for a Senior Java Developer to help progressing with steady improvements in quality and confidence of deliverables. Project in turn offers wide variety of technologies where one can grow and improve the knowledge in technology, business and coding skills.
Do you enjoy working with people in the multicultural environment across different regions? Do you like getting a deep understanding of complex problems and then converting them into simple, elegant solutions? Do you take pride in the code you deliver, by following the highest IT development standards?
You'll be working in the Data Management Technology team in Krakow. We are a global team providing Data Management Technology Solutions including but not limited to Data Governance, Data Lineage and Data Quality Monitoring to all Business Areas, Support and Control Functions. This allows our internal clients to stay compliant with regulatory requirements, to create business value and to reduce their overall cost base. As an IT Software Engineer, you'll play an important role in successfully delivering the projects within this area.
Agile
Apache
Groovy
Java
JavaScript
SQL
Develop application workflows and integration components (i.e. web services)
Support the team in other areas like developing integration components and reports
Conduct code reviews and test software as needed, along with participating in application architecture and design and other phases of SDLC
Applications development, cooperating with QA team and colleagues in different locations.
Understanding the technology stack and how it impacts their development approach.
Agile development of feature based deliverables, perform the post release support.
Analyze root-causes in case of incidents and provide solutions for solving the problem.
Active participation in technical discussions and solutions design.
MUST
8 years+ working as Java Developer, preferably within the financial services sector
Proven track record as an IT Software Engineer
Educational background in IT / Computer Science/ Business Informatics
Proficiency in Java, ideally also in JavaScript, Type Script, SQL and Groovy
Good knowledge about workflow technologies like Flowable ideally also about Mule ESB, Apache Camel, Splunk
Strong analytical, problem-solving and synthesizing skills
Good understanding of the project and software development lifecycle, preferably experience in Agile / Scrum methodology
Strong written and verbal communication skills in English
A strong team player
Organized, well-structured and with drive to deliver
A good listener
Excellent at time management
Goal-oriented and proactive
NICE TO HAVE
Experience with Oracle DB/PostrgreSQL
Team City/Jenkins
Agile practice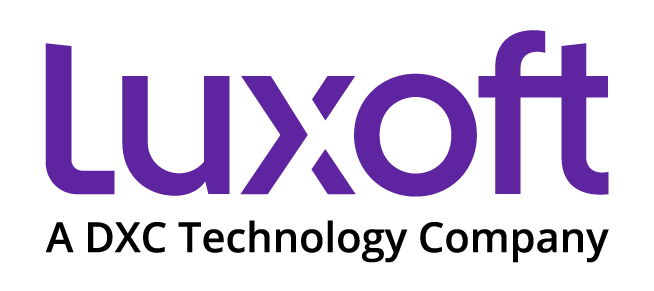 Luxoft, a DXC Technology Company, is a global digital strategy and software engineering firm with about 18,000 international employees within its 44 offices in 21 countries. It is headquartered in Zug, Switzerland. 
In 2000, Luxoft was established in Moscow under the direction of Dmitry Loschinin. In 2008 it acquired ITC Networks in Bucharest. In 2013, Luxoft was listed on the New York Stock Exchange, following an initial public offering of 4.1 million shares at $17.00 per ordinary share.  
In January 2019, Luxoft was acquired by U.S. company DXC Technology. Luxoft partnered with LG Electronics to create a next-generation Autonomous Mobility concept vehicle that integrates consumers' personalized digital lifestyles into a driving experience. Luxoft enabled Switzerland's first Blockchain based e-vote platform with the City of Zug and Hochschule Luzern's Blockchain Lab.
Luxoft, a DXC Technology Company is a world-renowned company. It has been present on the Polish market for over 11 years. We have offices in Krakow, Warsaw, Wroclaw, and Tri-City. We employ almost 2,000 experienced experts carrying out projects for over 40 clients from the financial, automotive, medical, tourist industries, etc. We work for many international clients, including the USA, Great Britain, and Switzerland.
So far, Luxoft Poland has made a name for itself as a company that offers work on innovative projects, we offer various experiences in the field of IT, opportunities for rapid development, an extensive training program, and attractive benefits for employees.
At present, 62% of Luxoft Poland employees come from Poland, and 38% from around 50 countries, including Ukraine, Brazil, Russia, India, Belarus, Turkey, Spain, Portugal, Italy, Romania, USA, etc.
At Luxoft, a DXC Technology Company, as much as 85 percent of employees are experts with the "Senior" experience level, with at least five years of experience. We care about our employees, so every day we try to provide them with the best possible conditions for work and development.
Technology is our passion! We focus on top engineering talent means that you will be working with the best industry professionals from around the world. Because of that, Luxoft is a global family with an epic atmosphere – we love what we do!