Currently, we are looking for a Risk Consultant. You will be responsible for periodic reviews and updates of global Cybersecurity baseline requirements and control-level standards.
One of your main activities will be processing or platform assessments of compliance against the IT baseline and standards, identifying non-compliance risks, weaknesses in controls, and opportunities to enhance operational efficiencies, including automation.
As a result of your reporting periodically trends and priorities related to cyber compliance, you will contribute to the mitigation of cyber threats.
Excellent
Microsoft Azure
Amazon AWS
Microsoft Office 365
SharePoint
Beginner
RiskIQ
Qualys
Balbix
GPOs
CAPs
MS Graph API
ServiceNow IRM
Maintaining IT security Control Framework and advising control owners on the implementation of IDT security control requirements
Conducting tests/verifications and security posture maturity assessments including cloud (mainly Azure and AWS) and SAAS solutions
Evaluating impact and risk based on the results of assessments and requests
Determining remediation approaches with asset owners
Providing ongoing support when needed by supplying clarification on cyber requirements
Monitoring the progress of the remediation step
Identifying data sources for use in cyber risk reporting and posture, aggregating data, and defining KRIs or reports for submission to ServiceNow IRM
Conducting third-party Cyber Risk Assessments (IT and non-IT vendors), a review of SOC2 or PCI-DSS reports, performing own assessments
Designing third-party risk coverage options through technical and automated solutions, e.g. for VDI, and SAAS
Proficiency in conducting risk assessments
Practical experience in the cloud (AWS, Azure) and SAAS
Excellent written and communication skills, including experience with a non-technical audience in English
Previous work in an international environment
Experience in assessing and managing third-party cybersecurity risks
Practical experience in designing and implementing IT and privacy controls (outside the scope of a financial/SOX audit)
Understanding of industry methodologies and standards for security, risk management, and assessment and their application in the context of a large enterprise environment (ISO 27000 series, NIST, CIS Top 20, OWASP, PCI DSS, Trust Service Criteria)
Experience in the area of consulting, internal control or internal audit
Independence in carrying out assigned tasks, while being able to work in a team, self-reliance, creativity, and problem-solving skills
Experience in working as an expert with own responsibilities or project team
Healthcare package
Leisure package
Healthcare package for families
Trainings
Leisure package for families
Conferences
Books
Financial bonus
Fruits
Integration events
Hot beverages
Car parking
Bicycle parking
Cold beverages
Snacks
Chill room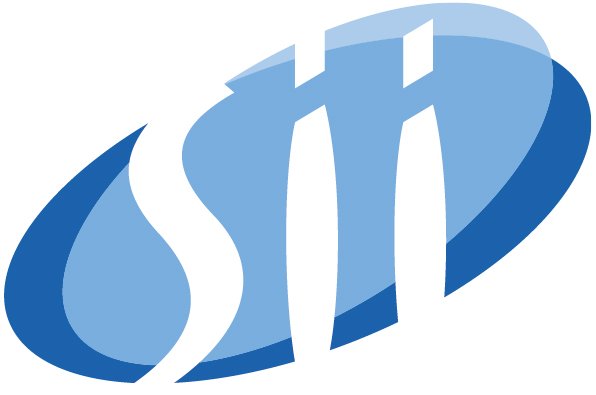 Sii Polska
Białystok
Bydgoszcz
Gdańsk
Łódź
Lublin
Rzeszów
Toruń
7500
Od 2006 roku na rynku, 7 500 ekspertów, 1 miliard złotych przychodu, 8-krotny tytuł Great Place to Work – poznajcie Sii, najszybciej rozwijającą się firmę IT, transformacji cyfrowej, BPO i inżynierii przemysłowej w Polsce. Realizujemy projekty dla ponad 200 klientów z całego świata. Naszą misją jest identyfikowanie i promowanie najlepszych pracowników, czyli Power People.
Sii posiada swoje biura w 15 lokalizacjach w Polsce, w: Warszawie, Krakowie, Wrocławiu, Gdańsku, Poznaniu, Katowicach, Łodzi, Lublinie, Rzeszowie, Bydgoszczy, Pile, Częstochowie, Białymstoku, Szczecinie i Gliwicach.  
Dlaczego Sii?
Najlepsze Miejsce Pracy od 2015 - to dzięki opiniom pracowników otrzymujemy tytuł i wdrażamy nowe pomysły
Dziesiątki fascynujących projektów dla prestiżowych marek z całego świata w różnorodnych technologiach
Stabilność zatrudnienia - kończy się Twój projekt? Chcesz go zmienić? Znajdziemy Ci nowy! Mamy do tego aplikację – Job Changer
Stabilność finansowa - 1 mld PLN przychodu, brak długów, status preferowanego dostawcy u wielu klientów
500 000 PLN rocznie na Twoje pomysły - taką kwotą wspieramy pasje i akcje wolontariackie naszych pracowników
Dzielimy się zyskiem z pracownikami - w ostatnim roku przeznaczyliśmy na ten benefit 21 mln PLN
Ponad 7 500 ekspertów, od których możesz się uczyć i dzielić doświadczeniem
Stawiamy na Twój rozwój - meetupy, webinary, platforma szkoleniowa i blog technologiczny – Ty wybierasz
Bogaty pakiet benefitów - prywatna opieka zdrowotna, platforma MyBenefit, zniżki na samochody i więcej
Komfortowe miejsce pracy - pracuj w naszych biurach klasy A lub zdalnie
Przyjazna kadra menadżerska - szybki proces decyzyjny, wszyscy jesteśmy na "ty"
Autentyczne wartości - to nie puste słowa, kierujemy się nimi każdego dnia
Fantastyczna atmosfera, z której słyniemy tworzona przez wszystkich Sii Power People
Chcesz dowiedzieć się więcej? Zerknij tutaj -> www.sii.pl