Tranistion Technologies PSC is a team of over 600 experts in the field of digital transformation, working in six Polish cities and four foreign branches (USA, Taiwan, Denmark, Germany). The company, as a Global System Integrator, works with international partners (PTC, Microsoft, Google, Atlassian, AWS, Azure, Synopsys, RealWare) to create and implement IT solutions that revolutionize the way products are designed, manufactured, managed and maintained. It serves clients all over the world, from the energy, pharmaceutical, medical devices, automotive, fmcg, communication and high technology sectors.
Building relationships with customers and communication facilitation – working as a main technical point of contact to the customer
Performing discovery workshops, requirements gathering, technical and functional analysis
Working as an implementation's team leader for projects with defined scope
Designing the solution and leading the team to perform the implementation
Providing design ideas and schematics, managing the design and implementation of the system. Creating an architecture and implementation plan, developing a risk assessment
Conducting code review of application to ensure effectiveness and high quality
Meeting with the software developers to discuss the implementation and troubleshoots issues as they arise
Responsibility for the technical side of the project and for the implementation of the development team's tasks
Developing own and the team competences, building product knowledge
Determining the current and future needs in technical area
Support with technical knowledge and consulting skills for the presales/consulting team during sales phase
Developing own and the team competences, building product knowledge
Cooperation with Presales, Business Consultants, Business Analysts and other roles in the organization
Requirements:
Cross-domain knowledge of a wide area of technologies and products in the IoT area.
Experience leading the implementation, validation and deployment of scalable, commercial IoT/IIoT, AR/VR and analytics solutions in a client-facing setting.
Experience supporting sales and pre-sales activities in these domains
Soft competences, consulting skills, digital transformation abilities. Business analytical skills.
Capable to establish a relationship easily.
Self-organization in a dynamic environment.
Very good communication skills in English is a must have.
Creativity, self-confidence and flexibility
Willingness to travel
Nice to have:
Experience with the PTC ThingWorx technology stack: 

development of IoT applications and solutions including building scalable data model, services, orchestration, system integrations 

development of IoT connectivity components utilizing ThingWorx edge SDKs or industrial protocols (OPC, MQTT, MTConnect, ModBus and similar)
 
Experience in working within manufacturing domain – understanding typical OT and IT components of manufacturing operations, their architectures and data structures: MES, CMMS, PLC, DCS, SCADA, HMI, ERP, Asset Management and similar.
Healthcare package
Language courses
Conferences
Trainings
Books
Financial bonus
Car parking
Bicycle parking
Shower
Chill room
Integration events
Cold beverages
Hot beverages
Fruits
Snacks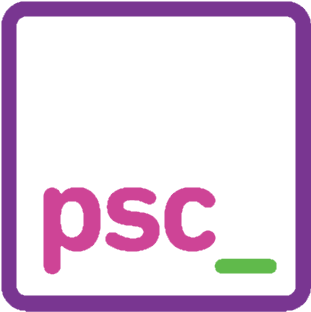 We are experts in digital transformation.  With more than 800 technology specialists in IoT, Cloud, Augmented Reality, Machine Learning, Enterprise PLM, and other value chain technologies, we work with many of the world's most familiar companies to create and implement solutions that improve the way products are designed, manufactured, operated, and maintained. 
We also create a workplace focused on the development of competencies, interests, and relationships. Whether you're an experienced professional or a recent graduate, working with us could be an exciting next step in your career.