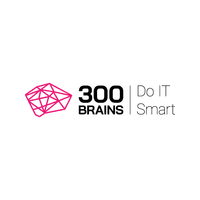 San Francisco, Warsaw

Technologies in the company:
Requirements
Experience level:
Senior
● You have minimum 5 years of experience with RoR and also worked with other relevant backend technologies 
● Experience in the field of infrastructure, especially Docker 
● You have some experience with JavaScript, ideally RactJS, to talk about concepts and rate code quality 
● You have seen different platforms in the course of the last few years and are aware of best-practices while also being open for new approaches 
● You have a thoroughly qualitative working style 
● You are highly motivated and want to have an impact on a huge project 
● You hold a degree in Computer Science or similar field of study 
Technologies
Necessary on this position:
Ruby on Rails

Docker

JavaScript

ReactJS
Project you can join
As Technical Lead you will have direct impact on expanding backend while also working on  structural tasks. You are an important and valued team member taking initiative for your development within the company. At the same time you are the first person to proactively reach out to your colleagues with your expertise to support them with solving problems.
How we code?
Style guide
Code review
Pair programming
Static code analysis
TDD
BDD
Code metrics
Knowledge database
How we test?
Unit tests
Integration tests
System tests
Pentests
Performance tests
Manual testing
Test automation
CI
How we manage our projects?
Methodology:

Scrum

Who makes architectural decisions?

CTO, CEO, Architekt, Lead Developer

Who makes technology stack decisions?

architekt, CTO, zespół
Toolset
Laptop
PC
Additional monitor
Headphones
Personal container
Phone
Freedom to pick your tools

Operating system
Work environment
Tech supervisor
Open space
Separate rooms
Dress code
Flexible working hours
Paid vacation:

20 days per year
Bonuses
Healthcare package
Healthcare package for families
Cold beverages
Hot beverages
Fruits
Snacks
Lunches
Adaptation tips
Language courses
Temporary housing
Help finding an apartment
Visa Services
Sign up bonus
Flight ticket
Money for moving expenses
Conferences
Trainings
Books
Car parking
Bicycle parking
Shower
Chill room
Playroom for children
Integration events