Join our Development Center in Krakow and become a member of our open minded, progressive and professional team. In this role you will be working on projects for one our world famous clients. You will have a chance to grow your technical and soft skills, and build a thorough expertise of the industry of our client. On top of attractive salary and benefits package, Luxoft will invest into your professional training, and allow you to grow your professional career. A Java based middleware application dedicated to the calculation of financial data. Its biggest challenge is to keep the data processing scalable and reliable.
Your team
You'll be working in the CDIO Group Finance team in Poland focusing on the Regulatory Calculations, Transformations & Forecast product.
Azure
Azure
Big Data
Git
Java
Python
SQL
Scala
Spark
TDD
Analyses, plans, designs, implements, documents and tests regular items in domain and technology area according to specifications and software production process; • Proactively participates to process developments and takes part in delivering software;
Knows technology, methods and environments related to the assigned tasks and learns business and domain knowledge;
Estimates, develops and solves regular engineering problems;
Creates units tests according with TDD approach;
Fixes bugs;
Actively participates in release planning;
Performs code reviews;
Communicates with BAs and QAs.
Project technologies stack:
Java;
Scala/Spark;
Azure services;
Python;
Git;
Maven;
JUnit;
Mockito;
Oracle Database;
Atlassian JIRA;
Atlassian Bamboo.
MUST
Technology:
Good understanding of core Java
Data structures and processing
TDD
SQL
Git
Soft skills:
Good communication skills in English
Team player
Willingness to learn
Result-oriented
Proactiveness
Your expertise
bachelor degree or equivalent focusing on Computer Science/ Engineering/ Science, or a related field
ideally 3 to 5+ years of experience in a similar position focused on design, engineering and participating in all stages of the software development lifecycle of regulatory applications within the finance sector
interested in learning new technologies and practices, reuse strategic platforms and standards, evaluate options, and make decisions with long-term sustainability in mind
strong communicator, from making presentations to technical writing
fluent in English and a strong communicator, from making presentations to technical writing
be a hands-on, experienced technical team member with experience in the Finance domain
knowledge and effective usage of Scala, Spark, Python, microservice architecture.
experience in cloud (Azure/AWS) deployments and devops is preferable
strong problem-solving ability and aptitude for learning new technologies.
proven track of requirements gathering and analysis, design, development, coding, testing, and implementation providing support for real-time low latency, distributed software systems processing big data sets
results-driven with ability to deliver to tight timelines, proactive and comfortable working in dynamic environments with fast-paced deliveries and changing requirements
strong team player who takes initiative, well organized, structured and with drive to deliver high quality software solutions / components
passionate about what you do (and excellent at it)
NICE TO HAVE
Azure
Python
BDD
Willingness to develop in Leadership direction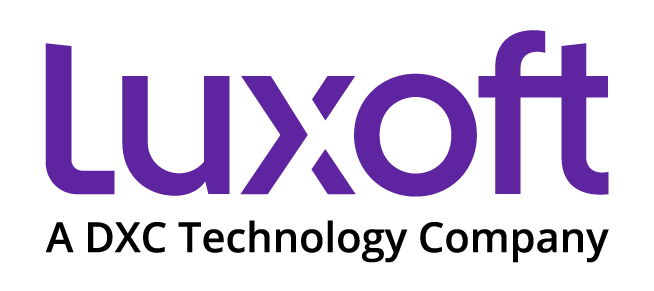 Luxoft, a DXC Technology Company, is a global digital strategy and software engineering firm with about 18,000 international employees within its 44 offices in 21 countries. It is headquartered in Zug, Switzerland. 
In 2000, Luxoft was established in Moscow under the direction of Dmitry Loschinin. In 2008 it acquired ITC Networks in Bucharest. In 2013, Luxoft was listed on the New York Stock Exchange, following an initial public offering of 4.1 million shares at $17.00 per ordinary share.  
In January 2019, Luxoft was acquired by U.S. company DXC Technology. Luxoft partnered with LG Electronics to create a next-generation Autonomous Mobility concept vehicle that integrates consumers' personalized digital lifestyles into a driving experience. Luxoft enabled Switzerland's first Blockchain based e-vote platform with the City of Zug and Hochschule Luzern's Blockchain Lab.
Luxoft, a DXC Technology Company is a world-renowned company. It has been present on the Polish market for over 11 years. We have offices in Krakow, Warsaw, Wroclaw, and Tri-City. We employ almost 2,000 experienced experts carrying out projects for over 40 clients from the financial, automotive, medical, tourist industries, etc. We work for many international clients, including the USA, Great Britain, and Switzerland.
So far, Luxoft Poland has made a name for itself as a company that offers work on innovative projects, we offer various experiences in the field of IT, opportunities for rapid development, an extensive training program, and attractive benefits for employees.
At present, 62% of Luxoft Poland employees come from Poland, and 38% from around 50 countries, including Ukraine, Brazil, Russia, India, Belarus, Turkey, Spain, Portugal, Italy, Romania, USA, etc.
At Luxoft, a DXC Technology Company, as much as 85 percent of employees are experts with the "Senior" experience level, with at least five years of experience. We care about our employees, so every day we try to provide them with the best possible conditions for work and development.
Technology is our passion! We focus on top engineering talent means that you will be working with the best industry professionals from around the world. Because of that, Luxoft is a global family with an epic atmosphere – we love what we do!