Web UX: Importance and detailed guide to make it best
Find out what you can do to better your UX and overcome some obstacles associated with doing so.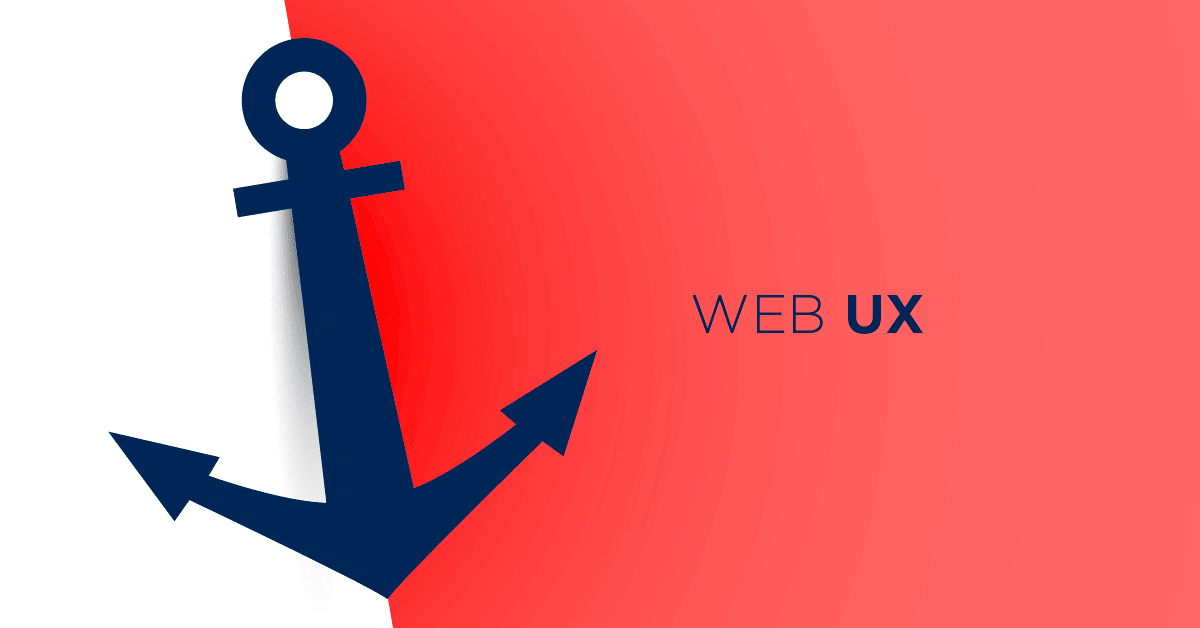 Your website is the most important weapon in the digital marketing arsenal as an online company. This is the main anchor of all the online activities and a virtual office for your clients to get involved.

With this sense of value granted to your website, you must use your website to make the most of your online business. The cleaner the website is, the greater the likelihood that the business results can be accomplished.
An innovative website, the way to meet your market goals, is designed to deliver the optimal interface for consumers (UX). You neglect the very essence of your website's existence, without paying special consideration to the user interface of your website which is an excellent display of your business in the world.
In this post, we will show you the things you can do as significant barriers to the achievement of better user experience and we will show you what you can do for seamless user experience.
Let's talk about user experience
User experience speaks about how an individual sees a product perceiving, using, and thinking about your service or product. In other words, it seems as how a user interacts with the product overall.
A product could be anything. It could be a mobile app, a website, or any service.
This guide is focused in particular on how you can make people better at seeing, using, and experiencing your website so that they can meet their needs and achieve their business goals more easily.
SEO vs User Experience
As search engines are becoming increasingly smarter, they are paying more and more attention to how people respond to and use the website (user experience) and not just SEO optimization strategies. Besides optimizing your website for search engines, it is equally important to have a human-optimized website. After all, they are people who (hope to) become paying clients.
If your website does not meet the requirements of visitors, they will not stay for shopping or fill out forms. If your visitors can't find the information they want or can't easily search your website, this can be detected by higher bounce rate by search engines.
It is equally important to check SEO health and user experience score when making your website live.
Big SEO giants like Prepostseo and smallseotools are fine example of this. 
Both are providers of free seo tools but their site's navigation is simple and user friendly. 
This makes it clear that user experience of website cannot be ignored at web development stage.
Is paying attention to the UX really important?
Your website is an incredibly important component of your online enterprise, as described above. To gain a great UX means to get closer to your market objectives.
Bad practice will in turn lead to massive deception that runs contrary to the accomplishment of dreams and income. Nevertheless, some owners of the website are doing great when creating a killer UX for their website.
Just consider for a second. Visiting a website in order to get done something, with a strange design, bad fonts, and 5+ distinct colors, needless pictures, confusing navigation, mystifying interface, and commercials.
You'd step away instantly, right?
This is the case of other blogs, often without the knowledge of the company owner. The owner of the site loses visitors, revenue, and profits.
Bad architecture in short leads to the poor user interface, which in effect reflects missed potential to reach new agreements, create innovative ideas, and gain more money.
Users are fast today. Within seconds of arrival, they will assess your website and determine if they want to continue on it. If it's messy, frustrating, or hard to navigate, they just press the back button and then go on to a competitor's site.
You don't want your company to do that, right? A good starting point is to learn the issues that trigger poor user experience.
Reasons for poor UX
The following snippets give you a full understanding of the reasons behind the unwelcome company website user experience.
Too many clicks: Fewer moves are easier when it comes to getting stuff completed on the web. In other words, stop using the wild; clearly include short ways to navigate.
Bad organization: The unorganized platform won't break it off. For something, consumers would be frustrated and the using cycle will be unraveled.
Multiple clicks: Your rivals send users to checkout processes with one click and you expect them to navigate endlessly on your site? How does that work?
False information: Consumers now have fair expectations about how a business will represent itself on the internet in this era of digital access. Not only does confusion affect your user interface, but it also has a huge negative effect on the consumer service overall.
Fonts: Fonts are one of the web design's main components. Don't make it unbelievably small or huge and don't use average fonts styles.
So many information requests: Lengthy forms with a lot of required fields and even redundant information like user physical addresses causes bad UX. Because you know that it is not even important.
Too much reading: Why push the people to read another 3000 words which will divert their attention and you will lose your visitor.
Navigation difficulty: Navigation is so critical that a whole section has also been added below.
Don't have adequate information: Giving fewer details than required and this is another dead-end. All this leads to poor user experience. Provide complete information on the topic that users want.
The above list is not exhaustive in any way, but the good news is that you can do something to improve the user's experience on your website, irrespective of the issues.
How to make user experience perfect?
There are some things you can do to create a nice, user-friendly website. Follow the below tips to achieve a perfect UX for your website.
UX is not just design
The first step is to see that it is not just a design that makes a seamless website. There are many well put together components including CTA buttons, loading time on the website, content, the architecture of the web, ease of access, ease of usability, and so much more.
As the experience of the web site users interferes with these various elements to give visitors a very great feeling.
It ranges from enhancing customer retention and engagement by the ease of access, increased accessibility, and pleasure in the browser-to-website experience by providing content infrastructure and all that goes between.
For example, UX designers do things like ask questions to assess their customer expectations and integrate these results to improve their web design abilities, in addition to design-related activities. Being mindful that user interface is more than design helps you to pull together all the right components to create a successful UX.
Design your site only for your customers
A significant part of good UX makes the consumer comfortable by offering easy to use the system. This is generally a customer service feature. View your website as a tool for customer support. It's the company's digital face and you want people to feel happy and satisfied.
A well-built website is equivalent to a helpful, professional agent who is always ready to help clients. A half-baked page, on the other hand, can be compared with a boorish, terrible customer service provider. In your view, which one is the basis for a positive reputation and a consistent user experience?
And if you speak about trust, would you have faith in a grocery store with garbage over the entrance? Obviously not. People's visual perception is high. It is absolutely crucial for potential customers to be pushed further into the selling cell and give the website the best possible experience.
Usability and site navigation
Navigation is one of the most significant considerations for successful user experience. It is able to build or destroy a web. For instance, the website will have details packed, but can users quickly find what they want? 
With the interface to be that intuitive, a strong rule of thumb is that the average user can do it quickly. Search pages should be fast, making searching the whole website simple and painless.
People do not want to find out how to get stuff done on the website in their precious time. The range of time is short, and if it takes too long to find out how to get to the check-out tab, then you may even see them as a missed lead. Nobody has time to waste today so you should make sure that users can navigate through your site like a fish.
Finally, be patient and consistent
One of the fundamental principles of UX architecture is to reduce disturbances. If the pages on your website look different, inconsistencies and differences will result in a lack of opportunity. In the end, the website needs to be built in the same size, fonts, architecture, and theme, etc. to provide a decent user interface effectively.
Be patient and consistent with the process because it's not an overnight thing. It will take time but give you the expected results.
Wrapping Up
The essence of the user's experience on the website is to make sure the users see great interest in what you deliver. To encourage them to use your website, make it feasible, easy to use, and desirable.
You have to make an attempt to eliminate any barriers to ensure that the concept provides seamless operation, customer experience, and trust in continuity. You will have to take your market priorities and targets into account.
Both of these helps to build a reliable and enjoyable user interface. So note that the website can't help you accomplish the market goals, including profits and through income, without a better user interface.
You can find some helpful tools to boost the UX and SEO of the website that can improve the overall traffic and user engagement of your website.