Make choices that are good for you
Follow the story of Ewa, talented and charismatic IT Business Analyst.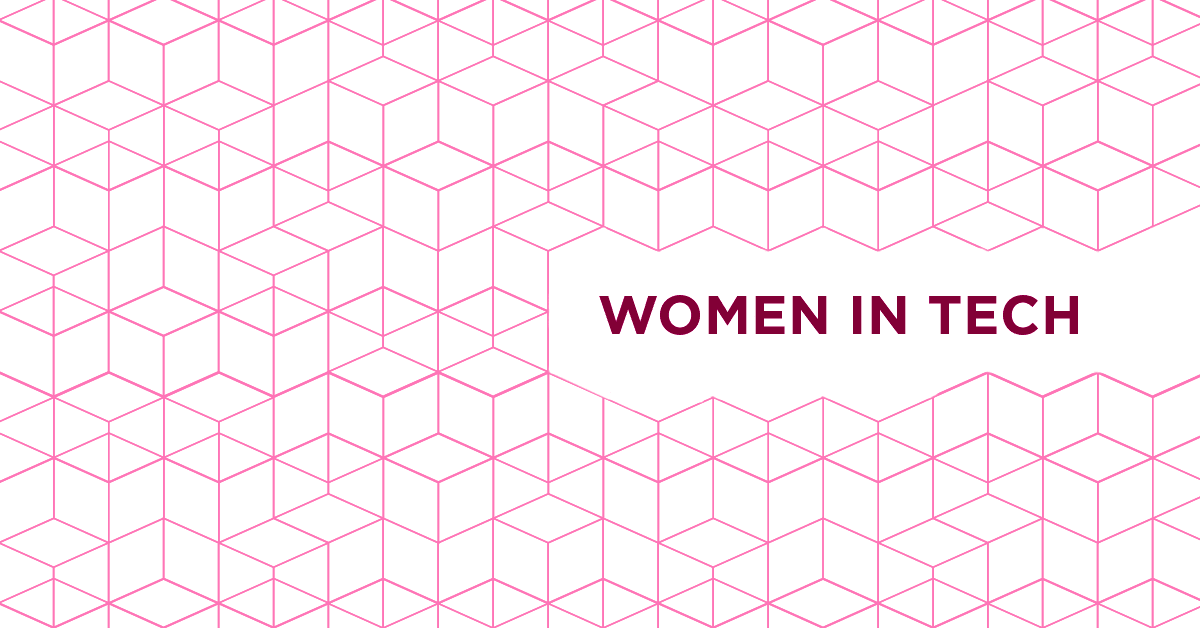 Below you will find an interview with Ewa Załupka, who joined UBS in September 2019 as an intern for a Technology team in Poland. She is still studying at the University of Science and Technology in Wroclaw. The content of the interview focuses on her ability to juggle being a student, a member of a student organization, and now also an employee. She also talks about the role of women in the tech world. 

What is your role at UBS?
I started as an intern in the Cyber and Information Security Portfolio Management team, within the Infrastructure and Security Engineering Department. Now I have a permanent role within the same amazing team. I'm responsible for managing programs and projects dealing with cybersecurity — a very important topic for all companies nowadays.



That sounds great! Can you tell us more about what you do?
Our team is split into different sub-teams. Together with my colleagues, I'm responsible for reporting and portfolio execution. I design, implement and apply new reports for the Cyber and Information Security Portfolio.
During my internship, I also started to look more into business intelligence and data analysis, and I'm planning to further develop my skills and knowledge in these areas.



What led you to join UBS?
I'm currently in the second year of my system engineering studies, and as the leader of our Student Council, I've had the opportunity to organize various events for students together with companies. 
Through those events, I met great people who work at UBS — this is what sparked an interest. I particularly remember an event organized with the UBS Women in the Tech community. I found their stories very inspiring and I started to see myself as a potential future member of the UBS team.



What made you first decide to enter the tech world, which, unfortunately, is still more viewed as a "man's world"?
I have always liked solving logical problems. Moreover, I often took the initiative on projects and talked to people a lot (and this, for example, helped me develop my soft skills). 
I was wondering what career path I should take, and then I realized that in the IT world there are many positions to choose from. And, since it's an area that is still very much developing I felt it was worth investing my energy there. 
Everything I did in school got me to where I am now. I always knew I wanted to study technology, but I also tried many different activities to see what I really liked and what I'm good at. I never wondered if my career path was part of a male or female world. I just made choices that I felt were good for me, and maybe because of that, I've never had any fear of studying or working in this environment.



While on the Student Council, what skills did you learn that is helping you in your current role?
Working within the student organization during my most intense year taught me a lot of skills that are useful in the IT environment. I was able to organize events, liaise with all types of different people, understand them, be a leader of a group, learn how to negotiate, and I think I'm calmer now (and definitely more agile!). 
During difficult conversations, I often try to connect to people, understand their perspectives, and be a mediator. It helps me a lot in the IT field, especially since relations between tech and business people are not always easy.



How are you able to juggle being a student, an intern, and a member of the Student Council?
To be honest, sometimes it's not that easy at all. I work best when I have a plan. It helps to juggle multiple commitments and to be able to switch between activities quickly. I don't have a problem with that, but sometimes it's tiring. I learn things through my studies and student organization that help me at work, and vice versa. It's all interconnected. 



How would you encourage young girls who are interested in becoming a part of the tech industry to believe that they can have a professional career in this area?
According to statistics, women still make up only about 30% of IT specialists. I really don't see any differences between the opportunities available for women and men in my organization. 
So I speak with female colleagues on campus and encourage them to challenge stereotypical thinking. It's often all about taking the initiative; it's your life and I believe you can do it (or actually — IT). My colleague from UBS, Magdalena, will talk a lot about it during her keynote at the Summit. 
The statistics are important; they often show us the scale of the problem we may not be even aware of. But let's do our job, try activities we want to try, learn things considered not for our age, gender, position, current role — everything is in our hands, we just need to start. Even if it turns out that it's not the right direction, you will gain experience that you can use somewhere else
You mentioned women are very much integrated into your organization, tell us more about it.
At UBS, I met lots of women in various positions in IT — from field experts to senior management roles. To me, this is truly inspiring. I appreciate that the firm runs initiatives (both internally and externally) to support women in IT. UBS Women in Tech is a very strong community and I'm happy to be part of it. 



The most common question in the world: where would you like to be in five years? How do you see your role evolve?
Right now I feel I am gaining a lot of experience and learning from others. In the future, I would like to use this experience to take more initiative, manage projects and be responsible for them. 
And to help others to develop themselves. I don't know exactly what I will be doing in five years, but I know one thing: I will still be challenging myself.