How to Find a Job in Poland as an IT Specialist from Ukraine
A practical guide to what you need to do to find a job as an IT specialist from Ukraine.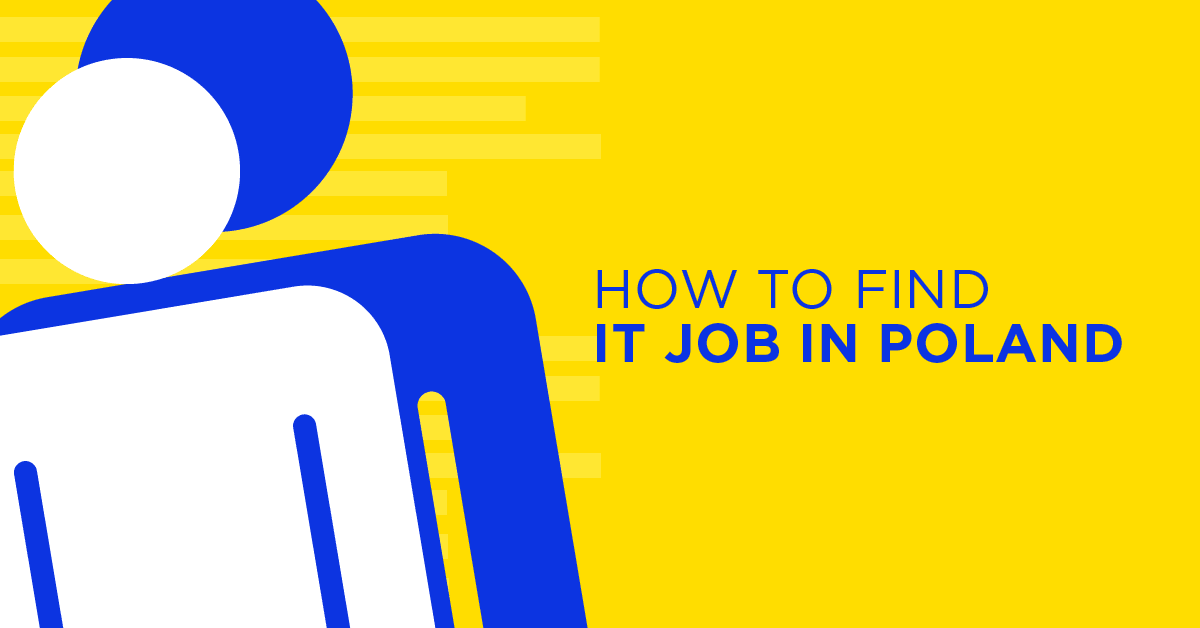 What do you need to find employment legally? 
First of all, you will need a stamp in your passport confirming that you have legally crossed the border. It entitles you to stay in Poland for 18 months, starting from the date of 24 February 2022.
If you did not cross the border after 24 of February, then as a Ukrainian citizen you should have an appropriate document that legalizes your stay under separate regulations, such as visa or a temporary residence permit.
If you arrived from the territory of Ukraine to Poland after the date of 24 February 2022, but were not registered by the commanding officer of the Border Guard during border control, you may legalize your stay by applying for a PESEL number within 60 days after arriving to Poland – and you should do this if you want to be legally employed. In the current situation, it takes several hours due to the number of requests. 
These are the data you will need to prepare: 
first name(s) and surname
date of birth
gender
citizenship
type, number and serial number of the travel document or other document which determines or makes it possible to determine the identity and the country in which the document was issued.
PESEL number - if assigned

Being a Ukrainian citizen you have, of course, the right to conduct economic activity in the territory of Poland under the same rules as Polish citizens, provided that you have obtained PESEL number – in this way you can register your activity to undertake B2B contracts. If you are an employer and you want to hire an IT specialist from Ukraine, you can use our Guide that we have prepared for you. 
How to find a job? 
You can, of course, use official channels – make a phone call or go to the Employment Office, where a customer assistant (careers advisor or employment agent) will talk to you and try to establish your situation (your qualifications, work experience, employment opportunities, job expectations, etc.) in order to help you further.
You can also access the Central Job Offer Database independently, without visiting the employment office, using a computer, telephone or other mobile device with the Internet access. Searching job offers is also possible using a special mobile application ePraca (Android and iOS). Approximately 70,000 job vacancies are available daily in the database.
If you are already an IT specialist and have worked in this industry in Ukraine - the easiest way is to use industry job boards that mediate between employers and employees. Companies most often look for specialists on these websites. Many of these websites also have customized their search engines for people from Ukraine. That's what we also did on our portal. 
In order to facilitate the search for jobs that suit the needs of IT specialists from Ukraine, we have prepared a new filter, through which we are able to easily find these job offers.
Each job offer that has the "openness" setting will get a new mark visible in the job list.
What can you do to re-brand for the IT industry? 
In this situation, the best solution would be to look for any employment to fund your search time. You can also register as an unemployed person. 
Obtaining the status of an unemployed person by a Ukrainian citizen will enable the possibility to apply to him/her the full range of forms of assistance specified in the Act on employment promotion and labor market institutions. The catalog includes such things as:
employment training
funding when starting a business,
reimbursement of employment (intervention works, public works, etc.),
reimbursement of travel and accommodation expenses to and from the workplace,
reimbursement of the cost of caring for a child under 7 or a dependent, etc.
Once you have this behind you, it is worth looking for internship programs offered by IT companies for juniors (on our search engine click "junior"), bootcamps and special actions, helping to gain first experience in IT.
Also read other articles that will help you in your career: