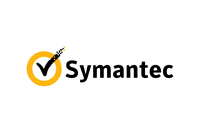 Symantec
HR:

Yes

Number of employees:

20 800

Capital:

foreign

Washington
About us
Symantec  is an American software company headquartered in Mountain View, California, United States. The company provides cybersecurity software and services. Symantec is a Fortune 500 company and a member of the S&P 500 stock-market index. The company also has development centers in Pune, Chennai and Bengaluru (India). 

For more than 35 years, Symantec employees have worked, innovated, and adapted to help the company grow from a Silicon Valley startup into one of the world's most trusted cybersecurity leaders.

What you would create with us?
Symantec is the world leader in cyber security. We will continue to deliver game-changing innovation and build upon our unrivalled legacy. It's a value proposition that no other company can deliver. If you believe in what we do and are ready for the career experience of a lifetime, we want to hear from you.

In return for your commitment, we will make sure the work you do challenges you in a positive way. We will offer you opportunities to build your knowledge and achieve your career goals. You will collaborate with smart people but have the autonomy you need to feel confident and respected. But most of all, you will get the chance to make a difference.
Why it's worth to work with us
dental insurance
medical insurance
flexible workplace environment
wellness incentives
voluntary benefits
People get more done in a fun and collaborative workplace—we get it!
Bonuses
Healthcare package
Healthcare package for families
Leisure package
Leisure package for families
Cold beverages
Hot beverages
Fruits
Snacks
Lunches
Adaptation tips
Language courses
Temporary housing
Help finding an apartment
Visa Services
Sign up bonus
Flight ticket
Money for moving expenses
Conferences
Trainings
Books
Car parking
Bicycle parking
Shower
Chill room
Playroom for children
Integration events
We are recruiting
No offers
Job offers from other companies