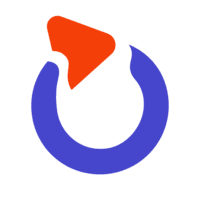 Spyrosoft
HR:

Yes

Number of employees:

Spyrosoft

Capital:

Polish

Pl. Nowy Targ 28, Wrocław

Zabłocie 43A, Krakow

Kolejowa 7, Białystok

Avenija Grada Vukovara 284, Zagreb

Bonifraterska 17, Warsaw
Technical skills we value
About us
Named the fastest growing technology company in Europe by the Financial Times, Spyrosoft is a team of over 550+ experts, delivering the highest quality solutions for a number of interesting projects for for the automotive, geospatial, industry 4.0, employee education and financial sectors. We understand the needs of a rapidly changing market, and that's why from a tiny software-house we grew into a softwar -engineering firm, specialising in embedded systems, end-to-end product development and infrastructure services. Regardless if you're from Wrocław, Cracow, Białystok, Warsaw or any other city where we don't have an office yet, take a look at our site, get to know us better on Facebook or maybe even come by just to say hello. 😉 

What you would create with us?
Spyrosoft is an authentic and cutting-edge software engineering company. We bring our clients ideas to life by recognising their problems and formulating effective and thorough solutions for the automotive, geospatial, industry 4.0, employee education and financial sectors. Our winning formula combines specialist market knowledge, superior technical expertise and a flexible, pragmatic approach to achieving goals. Our business units, focused on specific sectors, are designed to reassure clients that we know the opportunities and constraints they face in their industry. We turn problems into prospects.
Why it's worth to work with us
As previously stated, we are a team of over 500 IT experts, and we can't wait to get a chance to meet you! On a day-to-day basis, we are working on cutting edge technologies for clients from around the world. You may think that we only specialize in solutions for the autonomous vehicle industry, but we also have a lot of great experts working in various fields across numerous projects. Some of these include such technologies as a 3D Doppler radar, telematics, predictive maintenance and much more that we, unfortunately, aren't allowed to share with you. :P Of course, while creating complex IT solutions is our bread and butter, it's not the only great thing about our company. We have an exceptional atmosphere that leads to some great conversations, and there's always lots to talk about. We also like to have fun sometimes, and have some great work benefits too! We'd love for you to see all of this for yourself, so check us out.
Bonuses
Healthcare package
Healthcare package for families
Cold beverages
Hot beverages
Fruits
Snacks
Lunches
Adaptation tips
Language courses
Temporary housing
Help finding an apartment
Visa Services
Sign up bonus
Flight ticket
Money for moving expenses
Conferences
Trainings
Books
Car parking
Bicycle parking
Shower
Chill room
Playroom for children
Integration events