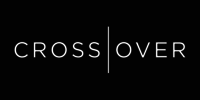 Crossover
HR:

No

Number of employees:

4500

Capital:

foreign

401 Congress Suite 2650, Austin
About us
Crossover is redefining the way people work. We not only connect companies to the best talent from around the world, but also provide a seamless, end-to-end solution for remote team management. Crossover is a fully remote company with team members in more than 100 countries and headquarters in Austin, Texas, USA.
Talent isn't determined by geography, and your career path shouldn't be either. That's why we look worldwide for candidates who have the skills, determination, and drive to work with some of the best businesses out there. We match our carefully vetted Fortune 1000 clients with only the most highly qualified talent for long-term, remote working partnerships.

Why it's worth to work with us
We work 100% remote, from anywhere on a full flexible week, 40hours anytime.
Work with the Top 1% of people.
Bonuses
Healthcare package
Healthcare package for families
Conferences
Trainings
Books
Shower
Chill room
Playroom for children
Integration events
We are recruiting
No offers
Job offers from other companies