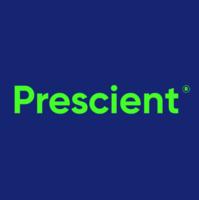 Prescient co
HR:

No

Number of employees:

500

Capital:

foreign

Aleja Pokoju 1, Krakow
About us
We are Prescient, a unique combination of construction, software, and data. In 2012 we started to change the way how the housing construction is made. Thanks to our team of engineers that know all about steel framing and the ones that are experienced and bright software developers, we have created an end-to-end patented steel framing system that starts with our software supporting the design process and ends in a factory that produces our custom components.
Headquartered in USA, Denver[CO] with offices also in Mebane[NC], Charlotte[NC], Dallas[TX], factories located in Arvada[CO] , Mebane [NC] and the Global Technology Centre(GTC) setup in Krakow Poland, Prescient gives a rare opportunity to transform its software into buildings. Our teams can see the results of our work in number of cities across the US.
Our values:
1. Accountability & Ownership
We are the owners of our actions and decisions and each of us is held accountable and is guided by this principle. We believe in a 100% say/do ratio and always deliver on our commitments.
2. Integrity
We operate with the highest integrity. Everything we do is guided by actions and behaviors that build trust and promotes ethics, fairness, respect, and transparency.
3. Safety & Quality
We provide a safe work environment for our employees and our clients because we believe safety is a way of life. Quality is a foundation of this company and is based on the principle of doing it right the first time.
4. Execution
We have a bias for action and we execute as a team. We believe in taking action by laying out clear plans and driving communication, collaboration and alignment with all stakeholders to ensure success.
What you would create with us?
Critically late to embrace the power of technology-driven new methodologies, construction is still done much as it has been for the last 100 years or more. To adequately respond to challenges in the world in which we work today, the industry must address widespread labor and talent shortages, shrinking margins, cumbersome project management and approval processes, and often acrimonious relationships between participating disciplines.
At the forefront of change, Prescient believes the answer is to digitize or die. Its digital design-build system is revolutionizing the building environment and increasing ROI across the entire development, construction and operating value chain.
Prescient's digital design-build system is an efficient, integrated and transparent approach for advanced professionals who plan, design and build multi-family housing and hospitality structures. Anchored in progressive technologies, digital design-build links standardized architectural design and products, automated structural engineering, precise manufacturing, and rapid on-site assembly along a single digital thread.
We believe construction doesn't have to be a daily battle. From the onset of a project, digital design-build generates shared data across MEP systems that results in reliable, realistic forecasts in areas critical to success. Requiring significantly less labor and a fraction of the time needed by traditional construction, real-time information streamlines project management, supports meaningful collaboration between all disciplines, mitigates risk and achieves new levels of safety. Prescient's digital design-build system was developed not to replace traditional roles but to create collaborative project teams with greater potential for efficiency than today's siloed and frequently combative approach. Prescient continues to innovate across its integrated software and hardware platforms to address more customer pain points and drive further industrialization of the construction industry.
Why it's worth to work with us
Employees at Prescient work in a team environment that is inclusive, collaborative in coming up with solutions that are challenging and unique. We strive to always improve our products and services while always innovating and pushing the innovation and solution envelope. We are looking for employees who are inspired by a fast paced, dynamic environment, who love a challenge and use it as an opportunity for learning, creativity and outside the box thinking.
Bonuses
Healthcare package
Healthcare package for families
Leisure package
Leisure package for families
Cold beverages
Hot beverages
Fruits
Snacks
Lunches
Conferences
Trainings
Books
Car parking
Bicycle parking
Shower
Chill room
Playroom for children
Integration events
We are recruiting
No offers
Job offers from other companies