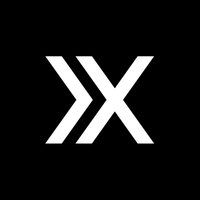 Sigma IT Poland
HR:

Yes

Number of employees:

100+

Capital:

Polish

Fabryczna 6, Wrocław
Technical skills we value
About us
Sigma IT Poland is a division within Sigma AB Group – a fast-growing IT consulting and R&D company. We turn Swedish and Polish passion for technology and entrepreneurship into a better tomorrow for our employees, customers, and the world around us. We opened our Wroclaw office in March 2017 and now we are a crew of 70+ technologies enthusiasts, passionate about their job. We work on projects related to multiple areas: music, logistics, telecom, social services, IoT, Smart Home, automotive, and integrated access devices (IAD). Our goal is to grow strong but rather in competencies than in numbers. We keep ourselves busy, get things done and on the way, we build a dynamic company culture to create the best place for our development. We love the atmosphere of a family business with its flat structure and self-organized teams where every opinion matters and influences our way of working.
Check us out!

What you would create with us?
Examples of projects in which we participate:

Work on an AWS cloud platform, which is to integrate graphics with live transmission. Collaboration with a company that popularized the use of a virtual studio that allows you to add visuals during events such as Super Bowl, Eurovision or the LOL World Championships.
Development of an online music platform for people who create music and clips. The platform allows 150,000 users to work on songs in real time. Technologies used in the project: C ++, TypeScript, React, Ruby on Rails, AWS


Creating a new system based on .NET Core, React, AWS and microservices. The platform will be responsible for handling contracted services for sold trucks for customers from around the world.


Building a service on a platform for exploring genomic signals in large collections in real-time. Application for scientists - its purpose is to enable the quickest possible evaluation of the drug hypothesis.
Technologies: Python, Django, React, AWS, Docker, PostgreSQL
Development of a platform that connects users, contractors and municipal authorities. In addition to developers and testers, the project is also supported by sociologists, health workers and other specialists in the field of social services.
Technologies: .NET Core, React, TypeScript, MSSQL
Why it's worth to work with us
You will take part in international projects in cooperation with teams from Scandinavia and more.
You will have code review and work with skilled engineers
We offer the possibility of 100% remote work
Choice of employement form: we offer B2B or emloyment contract
Flexible working hours: our core hours are 10-15, the rest of working time is your decision
We provide high-quality work equipment + additional monitor and accessories
Thanks to our educational budget you will be able to gain new skills
Bonuses
Healthcare package
Healthcare package for families
Leisure package
Leisure package for families
Cold beverages
Hot beverages
Fruits
Snacks
Lunches
Conferences
Trainings
Books
Car parking
Bicycle parking
Shower
Chill room
Playroom for children
Integration events