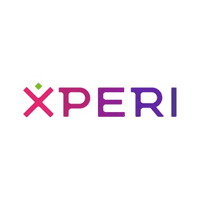 XPERI Poland
HR:

Yes

Number of employees:

3000

Capital:

mixed

al. Jerozolimskie 100, 00-807 Warszawa, Poland, Warsaw
Technical skills we value
About us
Xperi invents, develops, and delivers technologies that enable extraordinary experiences. Xperi technologies, delivered via its brands (DTS, HD Radio, IMAX Enhanced, Invensas, TiVo), and by its startup, Perceive, make entertainment more entertaining, and smart devices smarter. Xperi technologies are integrated into billions of consumer devices, media platforms, and semiconductors worldwide, driving increased value for partners, customers and consumers.
In our Warsaw Technology Center, we have a brilliant team of more than 120 Engineers who are committed to delivering best-in-class software solutions. We put quality, scalability and reliability in first place.  
We use Scrum methodology in cross - functional teams of C, Java, Ruby, Android Engineers alongside manual and automated Testers as well as Technical Support, DevOps and Project Management Teams. 
CULTURE
We invent, develop and commercialize solutions that you'll find in almost every technology product, from smartphones to cinemas, and in almost every place you can think of, from autos to homes.
World-class companies are comprised of world-class people and Xperi is no different.
We provide an environment that empowers our teams and enables them to enjoy a healthy and productive work-life balance for themselves, their families and our community.
BENEFITS Health Benefits Retirement Options Charity Match Professional Development Classes Volunteer Opportunities Team Building Outings Life Insurance Tuition Reimbursement Other awesome benefits - site specific
What you would create with us?
35 YEARS AND GROWING
Smarter Technology. Extraordinary Experiences.
Xperi invents, develops and delivers technologies that enable extraordinary experiences. We make entertainment more entertaining, and smart devices smarter.
From the home to the car to everywhere in between, managing content and connections in a way that is smart, immersive, and personal is precisely what Xperi's technologies do.
Our inventions are foundational to the global entertainment ecosystem and our products and data improve every aspect of the digital entertainment experience, from choice to consumption.
Content markets are changing, fast. Consumers face a simultaneously expanding and fragmenting set of choices. Xperi technology cuts through the chaos, putting us at the forefront of fast-moving trends in streaming, digital entertainment, and AI applications – in any environment.
Intelligent solutions from our DTS and TiVo brands enable incredible entertainment experiences in the home. Whether it's DTS:X® immersive sound in a home theater, TiVo's game-changing Stream 4K, IMAX Enhanced signature sound, DTS® Play-Fi® whole-home connected wireless audio, or simulated surround sound through DTSi® Virtual:X™ technology in a soundbar, our home solutions deliver best-in-class experiences. When consumers see the DTS or TiVo logo on a product, they can be confident that the product contains smarter technology and delivers world-class solutions.

Xperi is at the heart of extraordinary experiences.
We can't wait to show you what's next.
Why it's worth to work with us
Open Culture
Supportive Leadership
Learning opportunities
To build innovative and NextGen products
Working on cutting egde technologies
Market leader in entertainment industry
Global presence
We put quality, scalability and reliability in first place.
We care about the career path of our engineers.
We have stable work environment and flexible working hours.
Bonuses
Healthcare package
Healthcare package for families
Leisure package
Leisure package for families
Cold beverages
Hot beverages
Fruits
Snacks
Lunches
Adaptation tips
Language courses
Temporary housing
Help finding an apartment
Visa Services
Sign up bonus
Flight ticket
Money for moving expenses
Conferences
Trainings
Books
Car parking
Bicycle parking
Shower
Chill room
Playroom for children
Integration events
We are recruiting
No offers
Job offers from other companies