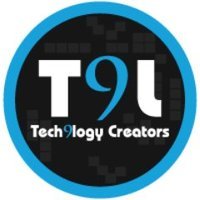 Tech9logy Creators
HR:

No

Number of employees:

50

5K-114,1st Floor, N.I.T - 5, Faridabad, Haryana 121001, Faridabad
Technical skills we value
About us
'Established in 2014, Tech9logy Creators, is a Software Development & IT Consulting Firm based in India that offers the highest standards of Web applications, cloud applications and Mobile applications. At Tech9logy you will find a team with perfect blend of Web Developers, Salesforce Developers, App Developers, Digital Marketeers and UI/UX designers.
What you would create with us?
Our Software Development Solutions
Salesforce Development

Web Development
ECommerce Web Development
Digital Marketing
Mobile App Development
WordPress Development
Django Development
React Native App Development
Website Maintenance
Wordpress Security
Why it's worth to work with us
At the point when you work with us, you get precisely what's expected to accomplish your advertising and operational goals, with no extra-budgetary venture.
We are recruiting
No offers
Job offers from other companies