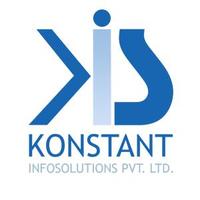 Konstant Infosolutions
HR:

No

Number of employees:

180

2100 Geng Road, Palo Alto

378 Northlake Blvd. Ste #252, North Palm Beach

Jaipur

New York

Palo Alto

North Palm Beach
Technical skills we value
About us
Konstant Infosolutions is trusted app development agency which is pioneers in developing world class applications for various industry niches. Their forte is to satisfy customers, industry wide and work towards greater satisfaction. They have experts pertaining to all leading technologies who are always eager to adapt according to changing technology requirements. 
What you would create with us?
It is a goal-oriented company with the ability to deliver high-quality solutions in key industries including education, real estate & property, on-demand, social networking, banking & finance, gaming, events & ticketing, travel & hospitality, eCommerce, transportation, food & restaurant, oil & gas, Wearables and tech, Internet of Things, Cloud technology for startups, SMBs and enterprises worldwide.
Why it's worth to work with us
17+ Years of Experienced and Having a team of more than 180 professionals.
We are recruiting
No offers
Job offers from other companies