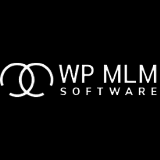 WP MLM Software
HR:

No

Number of employees:

80

Kozhikode
Technical skills we value
About us
WP MLM Software Plugin is for WordPress that provides any needed MLM functionality for businesses. The plugin lets you run a WP MLM network with WordPress website. WP MLM is open source MLM Software which suits MLM business plan, payout schemes, compensations and additional services like Magento and Woocommerce.
WP MLM Software Plugin is an MLM WordPress Plugin that converts WordPress websites into a robust and comprehensive MLM management hub. With this plugin, MLM marketers and professionals can easily manage their MLM accounts, track commissions, compensations, and more. visit for more : https://wpmlmsoftware.com

What you would create with us?
Magento MLM extension with your Magento e-commerce store.

WooCommerce MLM Extension with your Woocommerce E-commerce store
Why it's worth to work with us
One of the top players in the software game, we are known for our innovative and market defining products and quality services. We assure you nothing but the best solutions for all your problems.
We are recruiting
No offers
Job offers from other companies