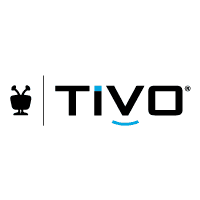 TiVo Poland Sp. z o.o.
HR:

No

Number of employees:

120

Capital:

foreign

Al. Jerozolimskie 100, Warsaw
Technical skills we value
About us
Hi, we're TiVo!   
TiVo Corporation (NASDAQ: TIVO) brings entertainment together, making it easy to find, watch and enjoy. We serve up the best movies, shows and videos from across live TV, on-demand, streaming services and countless apps, helping people to watch on their terms. For studios, networks and advertisers, TiVo delivers a passionate group of watchers to increase viewership and engagement across all screens. Go to tivo.com and enjoy watching. 
In our Warsaw Technology Center, we have a brilliant team of more than 120 Engineers who are committed to delivering best-in-class software solutions. We put quality, scalability and reliability in first place.  
We use Scrum methodology in cross - functional teams of C, Java, Ruby, Android Engineers alongside manual and automated Testers as well as Technical Support, DevOps and Project Management Teams.   


What you would create with us?
We are Global company providing complete systems for watching television with many years of experience!
We are developing our core product - Set Top Box, building great backend solutions for TV operators that serves millions of users around the World and pioneering solution for the Android TV platform.
Why it's worth to work with us
We put quality, scalability and reliability in first place.
We care about the career path of our engineers.
We have stable work environment and flexible working hours.
Bonuses
Healthcare package
Healthcare package for families
Leisure package
Leisure package for families
Cold beverages
Hot beverages
Fruits
Snacks
Lunches
Conferences
Trainings
Books
Car parking
Bicycle parking
Shower
Chill room
Playroom for children
Integration events
We are recruiting
No offers
Job offers from other companies