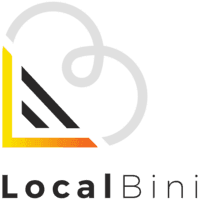 LocalBini
HR:

No

Number of employees:

13

Capital:

mixed

Poznan, Poland, St. Gallen
Technical skills we value
About us
ABOUT LOCALBINI
LocalBini is the go-to platform for cultural, fun or exclusive City Experiences across Europe with Locals. From a secret boutique shopping Experience with a gemologist, to wine-tasting with an expert sommelier, LocalBini.com features authentic city Experiences that people can book based on their interests (eg. art, architecture, foodie, nightlife, history etc.).

For more information about LocalBini as an employer, please visit: career.localbini.com
LocalBini's Headquarters is in St. Gallen, Switzerland. A new office is opened throughout the year 2020 in Poznan, Poland. Currently, we are recruiting new team members for the polish office.


What you would create with us?
We are creating a global marketplace for experiences provided by local inhabitants.
Why it's worth to work with us
LocalBini is a Swiss-based dynamic international team, with origins in Poland.
Bonuses
Adaptation tips
Language courses
Temporary housing
Help finding an apartment
Visa Services
Sign up bonus
Flight ticket
Money for moving expenses
We are recruiting
No offers
Job offers from other companies