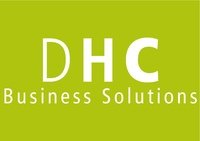 DHC Business Solutions Sp. z o.o.
HR:

Yes

Saarbrücken

Freiburg

Berlin

Rzeszów
Technical skills we value
About us
The RegTech (Regulatory Technology) company DHC Business Solutions offers state-of-the-art software solutions for the development of Integrated Management Systems (IMS). This includes all relevant quality and compliance processes – from A for audit management to Z for certification. More than 15 years of experience make DHC Business Solutions a reliable partner not only in highly regulated industries such as life sciences, pharmaceuticals, chemicals, medical technology, cosmetics, the food and beverage industry or the energy and utilities sector.
The modular solution DHC VISION supports management in maintaining an overview of the multitude of compliance requirements. The portfolio also includes consulting services, managed services and training. DHC VISION has already received numerous awards for its easy-to-connect integration concept into the existing IT landscape.
Validation and GxP regulations are no foreign words for us. More than 200 customers worldwide and several thousand project orders form a solid and trusting Basis.
The quality management system of DHC Business Solutions is certified according to ISO 9001:2015. By complying with the requirements of the standard and defined standards, we ensure the continuous improvement of quality in order to be able to continue fulfilling customer requirements to the fullest satisfaction. Similarly, in order to develop, provide and introduce high-quality DHC VISION products and solutions that are optimally tailored to customer requirements and wishes.
What you would create with us?
DHC VISION - an integrated management system.
In times of increasing regulatory compliance requirements and quality standards, companies have to invest more and more to fulfill these requirements. DHC is developing and selling an integrated management system to reach the required level of compliance. The software is ideal for big and midsize companies searching for solutions to improve their Business Process Management, Quality Management or Governance, Risk and Compliance. Our product helps to improve the quality of decisions, to minimize business risks, to meet regulatory requirements and to reduce costs.
Why it's worth to work with us
Despite higher requirements, work needs to be fun and it should never be boring. That's how we see things here at DHC and that's why we offer:
Fresh and professional company culture with a unique atmosphere at work
Mentoring by a competently strong team
Access to the latest technologies and a dynamic growth environment
Trips, conferences, integration events and meetings
Modern office, shower and parking space
Flexible working hours
Delicious coffee and tea
We are recruiting
No offers
Job offers from other companies