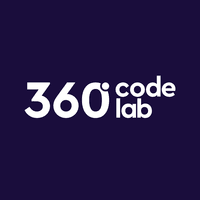 360 Code Lab Sp. z o.o.
HR:

Yes

Number of employees:

10-40

Plac Europejski 1, Warsaw
Technical skills we value
About us
The 360 Code Lab is part of the Austrian holding myWorld, which develops innovative products and services and optimizes existing business models for their market conformity. The aim of the 360 Code Lab is to develop state of the art technologies and to make ideas become reality.
True to the motto: "Be different in order to generate great results", dedicated technology enthusiasts, lateral thinkers and code poets will work together to master even the most complex technical challenges. In short, the 360 Code Lab is a place where motivated developers will be working on cutting edge projects in a super modern office in the Warsaw Spire Tower.
We are burning to break new ground, break traditional thinking patterns and implement creative solutions. We are looking for people who want to shape our company and make a difference, and for whom a responsible, respectful togetherness is a matter of course. If you can identify with that, you're well on the way to starting a long-term career with a successful, internationally expanding company. Send your CV and become a part of 360 Code Lab family!
Why it's worth to work with us
In the 360 Code Lab you will be offered the opportunity to focus on essentials, namely the development of creative and innovative technological solutions together – as a big family.
Fixed workplaces with paper-overloaded desks that inhibit employee creativity will not be found in the 360 Code Lab. Instead, the office relies on an open-space culture and a clean-desk policy.
The 360 Code Lab, in the heart of Warsaw, will offer a working environment that enables employees to break conventional thinking patterns, develop disruptive ideas, find creative solutions and implement projects dynamically.
You'll be involved in whole development cycle, from first idea, over development to deployment and production care
Depending on the job position, you'll work in an agile team side by side with business specialists, program managers, software engineers and designers, develop web applications for internal business and end customers, will be involved in the complete software development cycle, will work with modern technology stack and be given an opportunity to learn the new ones as well.
Bonuses
Healthcare package
Healthcare package for families
Leisure package
Leisure package for families
Cold beverages
Hot beverages
Fruits
Snacks
Lunches
Adaptation tips
Language courses
Temporary housing
Help finding an apartment
Visa Services
Sign up bonus
Flight ticket
Money for moving expenses
Conferences
Trainings
Books
Car parking
Bicycle parking
Shower
Chill room
Playroom for children
Integration events
We are recruiting
No offers
Job offers from other companies