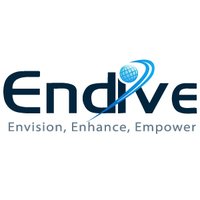 Endive Software
HR:

Yes

Number of employees:

100

A-68,69 Sunder Singh Bhandari Nagar, Swej Farm, Sodala, Jaipur

2220 Meridian Blvd, Las Vegas
Technical skills we value
About us
Endive Software is one of the leading mobile app development companies, founded in 2008 and we have rewarded for global top 10 mobile app development companies by Clutch. We have designed and developed web and mobile application projects for different types of industries and businesses across the worldwide. Our pool of 650+ Clients from worldwide includes JK Lakshmi, Ford, Cadbury, Johnson & Johnson, BOSS, Dishpal, Nibora, POD Luxury, Carsome, Genius, Upfront, and Mahindra.
We worked with global customers from several verticals or domains, which enable our developers to get more unique and advanced skills and expertise in the wide range of platforms and technologies in the IT industries.
What you would create with us?
We delivered all types of IT services and solutions to the clients as given below:
IT Services-
Web Development

Mobile App Development

Android App Development

iPhone App Development

Cross-Platform App Development

React Native App Development

Php

Development

Magento Development

Magento 2 Migration

eCommerce Web Development

Salesforce Development

Java Development

Software Development

Cloud It Solutions

Shopify Development

And Many More
IT Solutions-
Automobile App Development

Food &Restaurant App Development

Shopping App Development

Entertainment App Development

Education App Development

Healthcare & Fitness App Development

Logistics & Transportation App Development

Packers &Movers App Development

Taxi App Development

Real-Estate App Development

On-Demand App Development

Marketplace App Development

And Many More
We are recruiting
No offers
Job offers from other companies