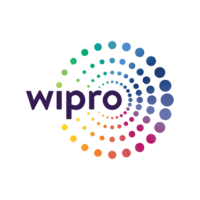 Wipro IT Services Sp. z o. o.
HR:

Yes

Number of employees:

750

Capital:

Polish

Millenium Plaza, 16th floor Al. Jerozolimskie 123a, 02-017 Warsaw, Poland Tel: +48 22 2110616, Warsaw

Alchemia, Ferrum Tower, 6th floor, Al. Grunwaldzka 411 80-309 Gdansk, Poland Tel: + 48 58 763 68 00, Gdańsk

Krakow
About us
Wipro IT Services Poland Sp. z o. o. is a part of Wipro Limited which is a leading global information technology, consulting and business process services company. We harness the power of cognitive computing, hyper-automation, robotics, cloud, analytics and emerging technologies to help our clients adapt to the digital world and make them successful. We are serious about our values and proud to be named one of the World's Most Ethical Companies by Ethisphere Institute.  
Why it's worth to work with us
We have a diverse multi-disciplinary and international team of people who bring creativity, energy and excellence to every engagement.
We focus on getting things done, and know how to have fun while we do them.
Bonuses
Healthcare package
Healthcare package for families
Leisure package
Leisure package for families
Cold beverages
Hot beverages
Fruits
Snacks
Lunches
Adaptation tips
Language courses
Temporary housing
Help finding an apartment
Visa Services
Sign up bonus
Flight ticket
Money for moving expenses
Conferences
Trainings
Books
Shower
Chill room
Playroom for children
Integration events
We are recruiting
No offers
Job offers from other companies