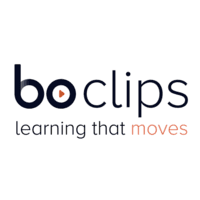 Boclips
HR:

Yes

Number of employees:

35

Capital:

foreign

Scott House, Waterloo Station, London SE1 7LY, London

Koszykowa 61, 00-667 Warszawa. , Warsaw
Technical skills we value
About us
Boclips is the small but mighty educational technology start up that's evolving the way video is used in classrooms across the US, Middle East and Asia. We have the world's largest collection of educationally relevant short-form videos from partners including Ted Talks, Youtube, PBS, Minute Earth, The Smithsonian and The Wall St Journal. With video clips curated to academic standards, the boclips video platform allows teachers and publishers to easily find and use engaging content that brings lessons to life - in a safe ad-free platform.
Engineering at Boclips
Our product and engineering team is 13 people based in London and Warsaw. Growing our team in Warsaw is super important.  That's where you come in! We have a small and expanding engineering and product team in Warsaw, closely-knit with our London team. For us that means sharing our engineering culture, practices and processes. We value well-rounded Engineers who are interested in the business and product as well as technology. 
What you would create with us?
You'll work in a fullstack manner on features crucial to scaling our business. The educational tech community has defined a number of common protocols for exchanging information between learning platforms and implementing them is what we need to seamlessly integrate with partners and extend our customer reach.
Another challenge will be in optimising our internal workflows. Many areas of content acquisition and delivery can be automated and made more friendly for the back office teams. This includes, apart from doing the engineering itself, talking to the teams and our UX designer in order to pinpoint requirements for essential improvements. That said, you'll always have a chance to speak your mind and impact other areas of our business -- proactive approach is what we value a lot!
How do we work?

We are an agile team. We do daily stand ups, retrospectives and IPMs.

We pair program a lot to share context, learn from each other and solve problems more quickly.

We value simplicity. This means we deliver continuously, which allows us to work in short cycles and ship code frequently.

We test. Following the red/green refactor cycle of TDD is enjoyable and helps to keep everything in perspective. It helps us as engineers to think through a problem, detailing required functionality through tests.
We value experimentation and learning. We have a #we-fail Slack channel, where the team can share their failures and celebrate what we learnt in the process.
The Team
You'll be part of an experienced, disciplined and most of all fun team who care about people and care about solving problems. You'll be encouraged to make mistakes and learn quickly. You'll help shape the Boclips engineering culture and will be able to say you played a key role in building our Warsaw office!
Why it's worth to work with us
Work on a edtech product that has social impact.
Opportunity to help build the team in Warsaw for a well-funded London Startup
Trips to London to spend time working with the London team!
Bonuses
Healthcare package
Healthcare package for families
Cold beverages
Hot beverages
Fruits
Snacks
Lunches
Conferences
Trainings
Books
Shower
Chill room
Playroom for children
Integration events
We are recruiting
No offers
Job offers from other companies