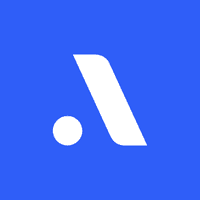 Altalogy
HR:

No

Number of employees:

7

Capital:

Polish

Żeliwna 38, Katowice
About us
We are a team of experienced software developers ready to help you build your next big venture. React | AWS | Python | Phoenix | Elixir | Swift | React Native.

What you would create with us?
Front-end web development
React is a leading front-end framework created by Facebook with a rapidly growing community around the world. Our team fell in love with React from the first line of code. The Redux state management makes it the perfect technology for building complex, dynamic, and data-driven interfaces.
Back-end web development
Our expertise includes microservices, monolithic backend, or serverless architectures. Our developers leverage Ruby on Rails and Phoenix Elixir as frameworks, as well as Python for our scripting language. AWS is our infrastructure choice for our client's products, thanks to its incredible scalability and abundance of services.
Mobile app development
Our stack includes Swift for iOS, Java for Android, and React Native for both of them. We select the best possible approach to develop your mobile application based upon your unique business goals. React Native is particularly useful for building a quick MVP to validate your idea on both platforms.
Machine Learning and Data Science
Measuring trajectory in the ever-changing startup environment is crucial. If data can be captured, it can be acted upon. TensorFlow and Python are two tools of the trade that we use to build predictive systems that help convert collected data into meaningful business intelligence.
Bonuses
Cold beverages
Hot beverages
Fruits
Snacks
Lunches
Conferences
Trainings
Books
Car parking
Bicycle parking
Shower
Chill room
Playroom for children
Integration events
We are recruiting
No offers
Job offers from other companies