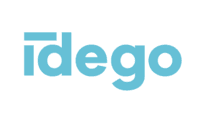 Idego Group
HR:

Yes

Number of employees:

90+

Capital:

Polish

Al. Zwycięstwa 96/98, Gdynia
Technical skills we value
About us
We create bespoke apps for companies worldwide and can solve all kinds of technical challenges using:

Python (Django, Flask, Pyramid), Node.js

Javascript/Typescript

Angular, React, Vue.js

SQL and noSQL databases

AWS (Kubernetes, Terraform)

Docker, Swagger

Redis, RabbitMQ

GIT, Jira, Asana, Trello

and other as we stay open to expanding our skills
What you would create with us?
At Idego Group, you'll work with people who find pleasure in programming and have deep knowledge about variety of technologies. You'll work for our clients worldwide and provide support in great software development, including IoT, machine learning and blockchain related projects. You will work in a relaxed atmosphere using the latest technology, software and Agile methodology of project management.

Why it's worth to work with us
Thanks to projects variety Idego is where senior developers still learn with fun!
Autonomy, flexibility and great team spirit make Idego simply perfect.
You can choose working hours as long as you take care of your work. It is standard at our firm.
We want you to join our team. We are neither the agency giving you projects from time to time, nor huge corporation where you are a "dev XYZ". At Idego - you matter!
Bonuses
Healthcare package
Healthcare package for families
Leisure package
Leisure package for families
Cold beverages
Hot beverages
Fruits
Snacks
Lunches
Adaptation tips
Language courses
Temporary housing
Help finding an apartment
Visa Services
Sign up bonus
Flight ticket
Money for moving expenses
Conferences
Trainings
Books
Car parking
Bicycle parking
Shower
Chill room
Playroom for children
Integration events
We are recruiting
No offers
Job offers from other companies