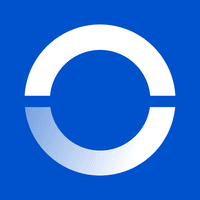 Oktacode.com
HR:

Yes

Number of employees:

10

Capital:

Polish

15 West 38th Street, New York City, New York
Technical skills we value
About us
Complete support, consulting, server administration and experience since 2015. Oktacode.com is a boutique IT company that specializes in cloud-native application development, consulting services, artificial intelligence services and professional services related to Docker, Kubernetes, Openstack, CloudFoundry, Openshift.
What you would create with us?
We are ready to deploy containers, distributed services, and legacy applications into cloud; provide networking, service discovery and resource management to keep the services running and communicating with each other.

Oktacode.com have developers that are specialized in: Golang, Python, Java, PHP, C#, JavaScript. Our developers are professionals that know well any trending frameworks and solutions. We follow new technical topics and always trying to use them in our products.Oktacode.com have developers that are specialized in: Golang, Python, Java, PHP, C#, JavaScript. Our developers are professionals that know well any trending frameworks and solutions. We follow new technical topics and always trying to use them in our products.

Why it's worth to work with us
You will get brand new Apple Macbook Pro 13 - i7, 512GB, 16GB RAM Ultrabook for start and other benefits. Isn't it great?
Bonuses
Cold beverages
Hot beverages
Fruits
Snacks
Lunches
Adaptation tips
Language courses
Temporary housing
Help finding an apartment
Visa Services
Sign up bonus
Flight ticket
Money for moving expenses
Conferences
Trainings
Books
We are recruiting
No offers
Job offers from other companies