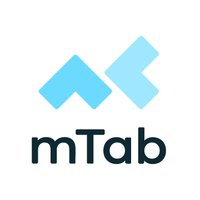 mTab Poland
HR:

Yes

Number of employees:

130+

Capital:

foreign

ul. Św. Marcin 24/306, Poznań
About us
mTAB is engaged in creating modern data reporting and visualization software platform for international companies. We can achieve it thanks to our professional and passionate team. The success is provided by continuous boost of our software by the highest quality of analysis and optimal software adoption. When our clients feel overwhelmed by the amount of complicated data, our system helps them gain insight from their market research data in easy, interactive and integrated way.

Although we have about 130 employees, we are still growing and have a list of really big clients. We have a global presence (Anaheim, Poznan, Detroit, Dallas, London, Tokyo, Shanghai), where the work on the concept of the software and its development take part. The trust of our clients, passion of what we're doing and simplicity of everyday solutions are what is important for us.

We have even bigger aspirations for the future and we're willing to find somebody to help us achieving them.


What you would create with us?
We offer complex support and partnership in using our clients' market research data. Our aim is to build an industry leading data visualization platform on top of our core analytics software. We want to provide our clients with complete solution and have a significant impact on their success. We require to help market researchers in bringing out their potential.

Why it's worth to work with us
We build a product that is interesting for development and testing.
We learn from each other - we openly impart knowledge to one another.
Together with you, we prepare a development and training plan and co-finance it.
We financially support team meet-ups.
You have a real impact on the Product.
You will have the opportunity to work with experts in a friendly atmosphere.
Bonuses
Healthcare package
Healthcare package for families
Leisure package
Leisure package for families
Cold beverages
Hot beverages
Fruits
Snacks
Lunches
Adaptation tips
Language courses
Temporary housing
Help finding an apartment
Visa Services
Sign up bonus
Flight ticket
Money for moving expenses
Conferences
Trainings
Books
Car parking
Bicycle parking
Shower
Chill room
Playroom for children
Integration events
We are recruiting
No offers
Job offers from other companies