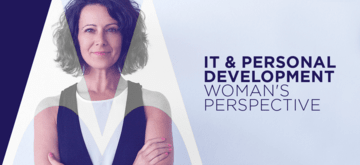 IT & Personal Development - Woman's Perspective is a virtual event, which was designed for female guests, who have been present for years in the IT world, but also for those who are starting their careers.
We invite you to participate in the discussion about irreplaceable competencies in the IT industry and how to develop them in practice.
Meet the success stories of the Speakers from Motorola Solutions:


Joanna Zwolak:
Master engineer by education.
The first 5 years of my professional career were working as a developer, mainly assembler programming.
11 years ago I decided to change my career path, mainly to project management.
In MSI for 3.5 years as a people and project manager.


Tetiana Begma
Master's Degree in Computer Science
Ten years experience in IT
Senior Engineer in Motorola Solutions
Currently product owner in Customer Web Portal project
Software architecture and Devops passionist


Marta Grzegorczyk
Master engineer by education.
In MSI for 2 years as software engineer with the scrum master's perspective.
I work with frontend part of our Command Central application using Angular
During my studies i participated in student's organization IAESTE and in IT for She initiatives

Sandra Wiktorko - Partner Relations at the Fundacja Edukacyjna Perspektywy will be the special guest during the discussion




The meeting is addressed to everyone wishing to explore the feminine point of looking for a career in the IT world.