About us
Philip Morris International is a leading international tobacco company, with a diverse workforce of around 77,000 people who hail from every corner of the globe. We are dedicated to doing something very dramatic – we want to replace cigarettes with smoke-free products as fast as possible.
That's why we have a growing network of scientists, engineers, and technicians developing less harmful alternatives to cigarettes. We are modifying our entire business, utilising new, innovative solutions in the scope of all global operations, ranging from Artificial Intelligence, Big Data to Platform Engineering, Cloud Operations.
At PMI we see equal pay for equal work between women and men as the baseline standard for equality and we've confirmed that our actual pay practices match our good intentions with the Global Equal-Salary Certification. This certification by the independent Equal-Salary Foundation is an important building block on the road to creating a more inclusive gender-balanced workplace. This certificate attests to the existence of a fair wage policy between women and men within a global organisation in all its subsidiaries around the world. PMI has become the first multinational to certify equal pay between women and men on a global level. It is one of the key elements of the successful transformation. The Equal Certificate is another award for Philip Morris in Poland, which for many years has been on the lists of the best employers in Poland and in the world.
PMI is a place where individual ideas are combined with transformational power, so that the tech solutions you design, develop and test can impact the entire international business.
Our information Technology team in PMI Service Center Europe (PMI SCE) in Cracow is a combination of technical mindset and skills, latest technologies, innovative solutions and customer-centricity. In our daily work we design our solutions through Design Thinking/UX/Lean Startup methods, focus on implementing working software by working following Agile/Scaled Agile or traditional Project Management frameworks and DevSecOps.
At PMI SCE you can choose from a variety of projects and departments:
Technology & Platform Engineering
Enterprise Data & Analytics (Data Engineering, Big Data, Data Science)
Consumer, Corporate, Operations & Product functional platforms

Domain and Solution Architects
Functional Subject Matter Experts
Scrum Masters / Delivery Leads
Our employees come from different corners of the world. At PMI SCE you will have the real impact, the technologies you develop will contribute to the transformation of the entire business.
Join us. #Make history.
pmi.com
Technology radar
ADOPTED
Java
Scala
Python
Atlasian
Pokaż pozostałe
Service Now
AWS
Azure
OpenShift
Docker
Spark
Ansible
Kubernetes
VMWare
C#
.NET
JavaScript
R
SQL
Hadoop
ServiceNow
BluePrism
Maven
BI Tools
Big Data
Snowflake
Docker
Selected projects
Data Analytics on PMI's Data Lake platform (Big Data frameworks, Data science, AWS Cloud)
Design and implementation of global omni-channel capabilities
Automation of commercial activities leveraging Artificial Intelligence
Implementation of private and hybrid cloud capabilities
Automation of the cloud infrastructure deployment, monitoring and maintenances (IaaC Infrastructure as a Code/ SDI Software defined infrastructure).
Containers tools and platforms like Docker, Kubernetes, Openshift
Automation and CI/CD tools: Ansible, Jenkins
Integration tools like: message brokers, API management, Dell Boomi, Kafka
Cloud technologies and platforms: AWS & Azure
Non-relational DBs: ElasticSearch, Hadoop, Cassandra
You'll be able to learn, apply/use Big Data technologies and work in multidisciplinary SCRUM teams delivering products which support PMI's decision-making process.
Kamil, Data Engineering
Being a Scrum Master / Delivery Lead at PMI Tech provides you with a unique opportunity to be at the center of our Transformation – both in terms of how we operate internally as a Fortune 500 company but most importantly in terms of the products we develop, produce and sell. The breadth and wealth of the experience and learning is mind-blowing
Wojciech, Project Management
Apart from joining highly experienced professionals, I also appreciate that PMI creates space for learning and feedback sharing. Offers great flexibility providing best digital tools. Here you will have possibility to share your ideas, develop professional and interpersonal skills
Giedre, User Experience Architect
You'll join a highly skilled, globally distributed, team of engineers with a clear focus on process and infrastructure automation and monitoring. Working with the Public & Privet Cloud cutting-edge technologies you will have the chance to be part of the PMI SCE product/scrum teams with frequent contact with our customers, responsible for new projects architecture, deployments and the state of global service environments.
Piotr, Cloud Operations
How we manage our projects?
Methodology
Scrum / Agile, SAFe, PM BOK
Who makes architectural decisions?
Team / Architect
Who makes technology stack decisions?
Project Owner / Product Team
Project management software
Atlassian
Laptop
Additional monitor
Headphones
Windows
OS X
Personal container
Phone
PC
Linux
Freedom to pick your tools
Open space
Flexible working hours
Tech supervisor
Separate rooms
Dress code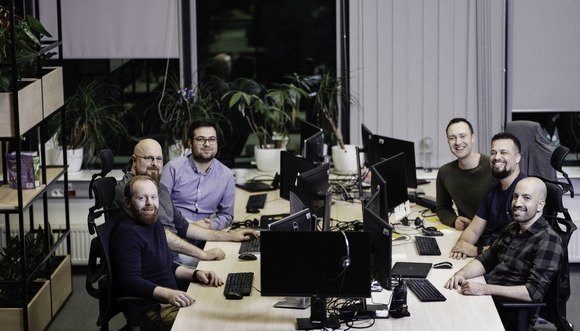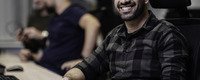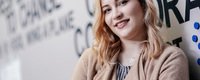 Healthcare
Healthcare package
Pension Plan
Dental Care
Life Insurance
Multisport program
Cultural benefits
Discounter program (Discounter is a program in which its partners offer our employees discounts on their services and products.)
Kitchen
Snacks
Fruits
Hot beverages
Cold beverages
Subsidized meals in two company canteens
Development
Further education and professional qualification support
Books
Conferences
Technical and soft skills workshops
On-line technical courses
Parking
Car parking
Bicycle parking
Other
Social aid
Optional company kindergarden 
Integration events
Shower
Chill room
Table socker
Game room
Silent room
Gifts for life events (child birth, weeding, jubilee awards)