We are looking for a Engineering Manager to join our visionary team of developers on our quest to drive technical innovation and lead the evolution of ecommerce. We are a tight-knit, young and professional team located Wroclaw, Poland and Stockholm, Sweden. The team member we are searching for needs a prolific skillset and an eagerness to grow, learn and solve problems as a team.
As an Engineering Manager you will be responsible for driving our front-end projects making sure that the code base is well-architected and of the highest quality. You will act as a key player for solving problems and making sure solutions we build are the most efficient, maintainable and fulfil the requirements. As a senior developer, you will be mentoring and coaching more junior colleagues, helping them to develop their skills and become better programmers. Being a Team Lead, you will be the main person responsible for front-end engineers' performance reviews and development plans. 
Unique product
Headless e-commerce platform for fashion & lifestyle brands
A portfolio of clients from some of the most renowned fashion brands in Europe (ie. Chantelle, Stronger)
Secured a €10M series A funding round
Social benefits
Hybrid work culture (spend 50% of your week in the office and 50% where ever you like to work from )
Contract flexibility (contract of employment or B2B, you choose)
A team where you can run your own projects and be trusted with your work
Workation to leave the office for a couple of days or weeks and combine work with leisure
Possibility to travel and work between our Stockholm and Wroclaw offices
Bi-weekly massages in the office
Luxmed medical insurance plan to keep you healthy
Multisport Plus card and a pack of fitness buddies to join you on your journey to getting fit and strong
Self-development
A non-hierarchical work-environment where you'll have a lot of impact and space for growth
A budget for participating in educational programs, meet-ups, and other events related to your profession
Establishing and executing upon the technical vision
Working together with our backend architect lead, the (business side) product leadership and all other product stakeholders to design the product roadmap from an engineering perspective
Coaching, mentoring and evaluating team members and drive their development
Ensuring front-end codebase is well-architected, tested, meets the coding standards and is of the highest quality
Be a part of the development team and take part in sprint to build our products
Cooperating with the Product Owner and Scrum Master on high-level epic estimations and refining the tasks as needed
Working closely with the Scrum Master to ensure sprints are progressing as planned and sprint goals are met
You have 5+ years of experience building modern web applications in a commercial environment
You have extensive React.js and Typescript experience 
You possess broad Javascript knowledge - you know vanilla JS by heart
You are a hands-on programmer, eager to do the work yourself and possess can-do attitude
Have strong analytical and problem-solving skills
Have experience leading front-end teams building in-house products
You possess good interpersonal, leadership and conflict mitigation skills
Centra Front-end stack includes
React, Redux/MobX
TypeScript
Webpack/Parcel
PostCSS, CSS Modules, css-in-js, HTML5
JavaScript ES6 ES7
Node.js
e2e testing: Cypress.io
GitHub, CircleCI, Trello, Heroku, Digital Ocean, Slack 
Healthcare package
Healthcare package for families
Leisure package
Leisure package for families
Language courses
Conferences
Trainings
Financial bonus
Adaptation tips
Temporary housing
Help finding an apartment
Visa Services
Money for moving expenses
Open to Ukrainian candidates
Cold beverages
Hot beverages
Fruits
Snacks
Shower
Integration events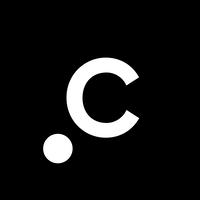 We are a tight-knit, young and professional team located in Poland and Sweden.

We're shaping the future of e-commerce by building a tech-driven platform that enables Direct-to-Consumer and wholesale e-commerce brands to grow and accelerate globally. We are growing exponentially, and our application is battle- and stress-tested by some of the strongest brands in the business. With over 4 000 000 orders processed last year, and an ability to handle thousands of API calls every second, we aim to go even bigger – with zero limits ahead. We use Redis, Elasticsearch and a lot of caching to produce API endpoints that are performant and hard to kill. 

We are looking for people who want to have a real impact. Not only because of the fact, that our platform help with building milions of ecommerce shops - but also because we are trying to create a space where everyone can be heard - with their ideas, needs, comments. Who do their work with passion and look for a good place for development.
In Centra, we trust our employees, we give a lot of freedom in action, and at the same time - teamwork is very important to us.
We will provide you not only ability to work with new technologies, but also amazing atmosphere and time with great people - and it's not only vain promises, or publicity stunt (although our marketing department is also great 😉).