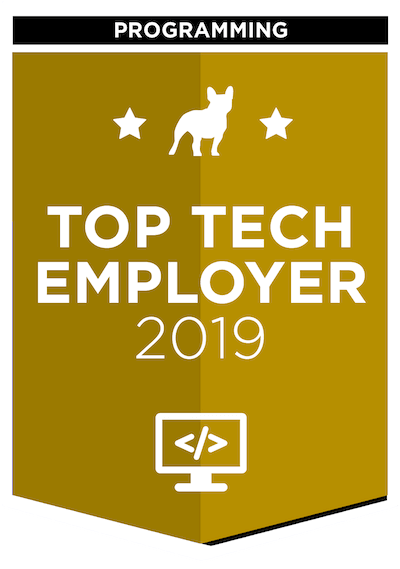 We've checked IDEMIA and we like what we saw.
Learn more
Project description
IDEMIA digital enablement platform (also known as Payments Digital Hub or Payments Provisioning Cloud) provides seamless enrollment, tokenization and provisioning of payment cards into smartphones. Our solution integrates wallet providers with card issuers (banks) and payment scheme networks. Whole platform consists of few components / products (many microservices) hosted as multi-tenant SaaS "cloud". It is designed within distributed, scalable architecture focused on high availability / resiliency. Technical development of that platform is handled by multiple teams (50+ engineers).
Wallet Agent SDK acts as a mobile endpoint of the Token Platform, our direct link with End User's device.
What we do:
security (cryptography, Android KeyStore, Whitebox)
contacless (Android) and QR (Android/iOS) payments (different payment schemes)
e2e testing
keeping our SDKs up and running on all expected OS versions
and more iOS & Android stuff
Example challenges:
design core SDKs architecture,
ensure SDKs readiness for certifications,
help with new features design and feasibility.
co-operate with other TP teams to ensure proper integration between mobile and backend
Your tasks
Responsibilities soft-skill:
Set clear goal and vision for the team and manage environment of execution
Support product owner in managing team backlog
Facilitate communication between the team and rest of the organization
Oversee day-to-day work
Provide coaching, mentoring and help develop team members
Motivate (incl. F2F meetings) and inspire
Promote feedback culture
Maintain positive team spirit
Manage communication with delivery team (deployment, customer e2e testing team)
Manage escalations
Manage administrative tasks (vacation, team capacity, salary review, performance review)
As an Architect of SDKs you will participate in challenging architecture and technological discussions, quite often you will lead those.
Who we're looking for?
Requirements:
excellent communication and leadership skills
organizational and time-management skills
experience as a team leader, supervisor or mentor
senior level and experience in technologies and engineering processes
understanding of issues related to performance, interoperability, security, availability, robustness, extensibility, flexibility, modularisation, quality and integration of systems
fluent English
How we manage our projects?
Who makes architectural decisions?
Team
Who makes technology stack decisions?
Team
Freedom to pick your tools
Work environment
7:00 - 18:00
Office hours
Traning
Trainings
Books
Conferences
Parking
Bicycle parking
Car parking
Relocation package
Language courses
Temporary housing
Help finding an apartment
Visa Services
Sign up bonus
Flight ticket
Adaptation tips
Money for moving expenses
Other
Shower
Chill room
Integration events
Check out similar job offers