Project description
Polcode is a global, remote-first software house on a mission to help companies build and improve their digital businesses, software platforms, eCommerce stores, websites, apps and everything in between. Many of our projects use React to build feature-rich interfaces for products which need quick go-to-market strategies.
We're looking for Regular, Hybrid and Senior Developers to join our React Team. We're flexible with requirements, so if you are a candidate who has a majority match, but do not meet 100% of the requirements, that's OK! We'd still love to hear from you.
Your tasks
What to expect in the React Team
Write code for a diverse portfolio of projects which rely on React for user-centric interfaces
Deliver frontend UX solutions of digital products for clients worldwide—from well-established enterprises to smaller startups building their first products

Be immersed in an agile development and design team, where you will have daily interaction with UI/UX Designers, Developers, Project Managers, and Stakeholders

Release quality React code backed by proven testing techniques

Drive processes that improve software delivery and cost efficiency, while reducing risk

Provide daily problem solving and estimations of work
Who we're looking for?
What you bring to the React Team
Regular React Developer requirements
Expert knowledge of JavaScript, specifically within React.js
Strong command of OOP/ES6
Strong CSS compiler experience
Experience with application statement management libraries (Redux/Mobx)
Familiar with concepts and practices in other frameworks (Vue, Angular)
Understanding of backend technologies (Symfony or Laravel)
Knowledge of the ES2015 specification
Have used Bootstrap, Tailwind or any other CSS framework and you feel confident in it
Knowledge of RWD and ability to apply it in practice
Knowledge of English at least at a B2 level
Senior Developer requirements
Able to configure Webpack, Babel, Eslint and Prettier correctly
Proven experience in writing unit tests using Jest and React Testing Library, Enzyme or Cypress
Able to code review other React team members and provide feedback
Know readability and maintainability standards of code focused on clean architecture
Skill in choosing the right tech solution for a business problem and justify its choice
Experience in running a project team
Positive attitude towards people and predispositions for holding a leadership role
Experience in planning project architecture and mentoring new team members
Hybrid React Developer requirements
Extensive experience using React and React Native
Good command of Swift / Objective C / Java / Kotlin basics and can write native modules connecting to the React Native application
Able to conduct automatic deployment to application distribution platforms (CircleCI, Fastlane, etc.)
Experience in using Typescript and can leverage its advantages in projects
Able to write tests using Jest in conjunction with React Native Testing Library
Familiar with E2E tests using the Detox framework
Jest
or
Enzyme
or
Cypress
How we manage our projects?
Who makes architectural decisions?
team leader
Who makes technology stack decisions?
team leader / zespół
Project management software
Redmine / JIRA / Trello
Freedom to pick your tools
Kitchen
Hot beverages
Snacks
Fruits
Traning
Conferences
Books
Trainings
Recruitment process
1. Apply and meet our IT Recruiter
2. Join a technical meeting with HR Technical Advisor or complete a recruitment task
3. Expect our quick feedback!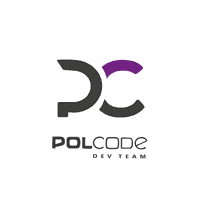 Polcode Sp. z o.o.
Warsaw, Krakow, Białystok 130
Tech skills
PHP

Symfony

Laravel

Magento

Ruby on Rails

JavaScript

AWS

MySQL

Redis

ElasticSearch
Get to know us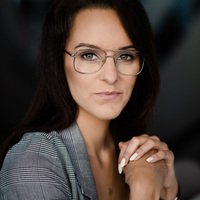 Olga
HR & Employer Branding Specialist
Check out similar job offers