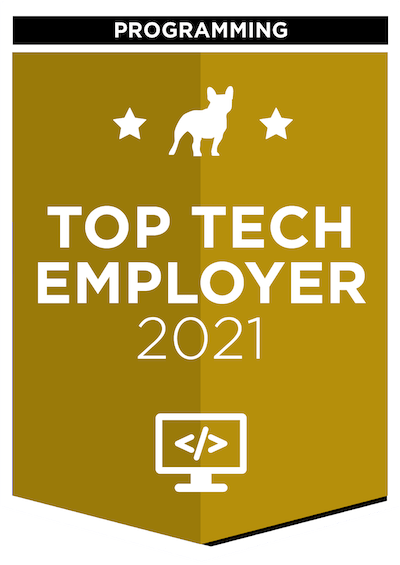 We've checked DataArt and we like what we saw.
Learn more
Project description
DataArt is inviting novice Java developers to take part in the trainee program of DataArt. The goal of this program is to bring specialists to a level that will allow them to work independently on IT projects. Under the guidance of an experienced supervisor, a trainee will solve problems in real projects. If at the end of the test period a trainee reaches the required professional level, he or she will receive a Junior Java Engineer qualification and will continue to work in DataArt full time.
Your tasks
Design, implement and maintain java application phases
Take part in software and architectural development activities
Conduct software analysis, programming, testing and debugging
Who we're looking for?
Must have: 
Knowledge of Java SE (Collections, Multithreading, Exception Handling, JDBC)
Understanding of OOP principles, SOLID
Basic knowledge of relational databases and SQL
Experience working with at least one RDBS (MySQL, PostgresSQL, Microsoft SQL Server, Oracle Database)
Understanding of network protocols (HTTP, TCP/UDP)
Knowledge of markup languages (HTML, XML)
Knowledge of the principles of developing web applications using Servlet, JSP/Thymeleaf and databases
Good spoken English
Would be a plus: 
Basic knowledge of design patterns: Singleton, Abstract Factory, Factory Method, Builder, IoC
Basic understanding of: CI/CD, unit testing (JUnit)
Knowledge of and experience working with popular frameworks: Spring, Hibernate, etc.
Basic understanding of microservice architectures
How we manage our projects?
Who makes architectural decisions?
Team
Who makes technology stack decisions?
Architect
Project management software
JIRA
Freedom to pick your tools
Healthcare
Healthcare package
Healthcare package for families
Leisure package
Leisure package
Leisure package for families
Kitchen
Cold beverages
Hot beverages
Fruits
Snacks
Parking
Car parking
Bicycle parking
Relocation package
Language courses
Temporary housing
Help finding an apartment
Visa Services
Flight ticket
Money for moving expenses
Adaptation tips
Other
Shower
Chill room
Integration events
Recruitment process
- 14 days
Check out similar job offers