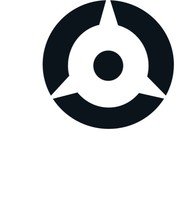 Requirements
Experience level:
Senior
We are looking for an enthusiastic and experienced Angular Developers who are focused on quality for our team. Angular developers are a key part of our front end team which is responsible for turning our innovative experience designs into enterprise class web applications.
Responsibilities
Participating in estimation process
Participating in and/or driving architectural discussions for new applications
Communicating with Designers and Backend, HTML/CSS developers
Writing code using Angular best practices, considering security and performance
Mentoring and supporting team members
Performing code reviews and refactoring
Requirements
Minimum 4 years experience in front-end development and engineering
Deep knowledge of Angular 2+ and commercial experience of 1.5 years
Experience with Angular Material and Material CDK, knowledge of Material Design principles and responsive design
Graduated with a degree in Computer Science or Information Systems
Upper Intermediate level of English language proficiency
Experience managing and mentoring team members
Good team player with good written and verbal communication skills
Experience with UNIT testing using Karma & Jasmine or Jest and e2e tests using Protractor.
Experience with Agile Scrum Methodology.
Experience with GIT
Deep knowledge of modern JavaScript (es2015 +) and Typescript
Excellent understanding of RESTful APIs
Will be a plus:
Experience with Webpack, Jira  

Knowledge of React or Vue.js
We Offer:
Competitive compensation;  

Become a part of our international team;
Opportunities for enhancement;
Friendly Environment;
Opportunity to make a positive impact on the team.
Technologies
Necessary on this position:
Angular

Angular material

Angular 2,5 ,6 ,7

TypeScript

Java script

Jasmine

Scrum

HTML5
Project you can join
Our project is a Banking platform created for efficient investment control and management. The user is able to track changes on the market, receive recommendation and use many other services. 
The Goal is to modernize the whole Application using Angular 8 framework.
Work in a team using GIT
Work with RESTful API
Unit testing
Backend development is provided on Client's side
How we test?
Unit tests
Integration tests
System tests
Pentests
Performance tests
Manual testing
Test automation
CI
Toolset
Laptop
PC
Additional monitor
Headphones
Personal container
Phone
Freedom to pick your tools
Bonuses
Cold beverages
Hot beverages
Fruits
Snacks
Lunches
Conferences
Trainings
Books